Reviewed the John Deere Parts Catalog PC330 under the
BRAKES
topic on page 80.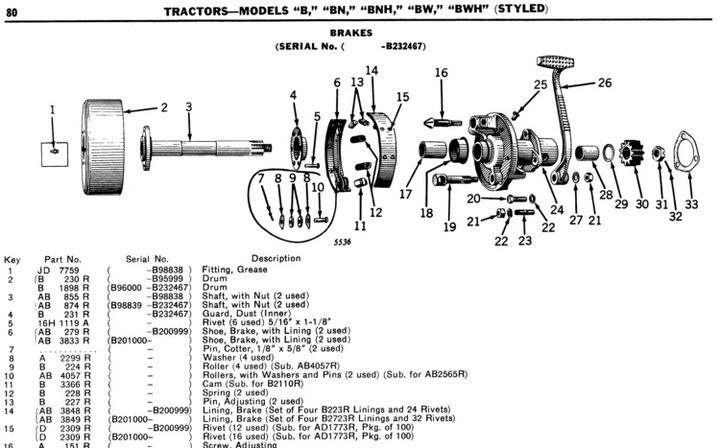 The original brake linings for our 39 and 40 Model B would have had 6 rivets.
The brake shoes were replaced on our 39B with brake linings requiring 8 rivets.
The photo below shows the brake linings on "Uncle Earl" our 39B,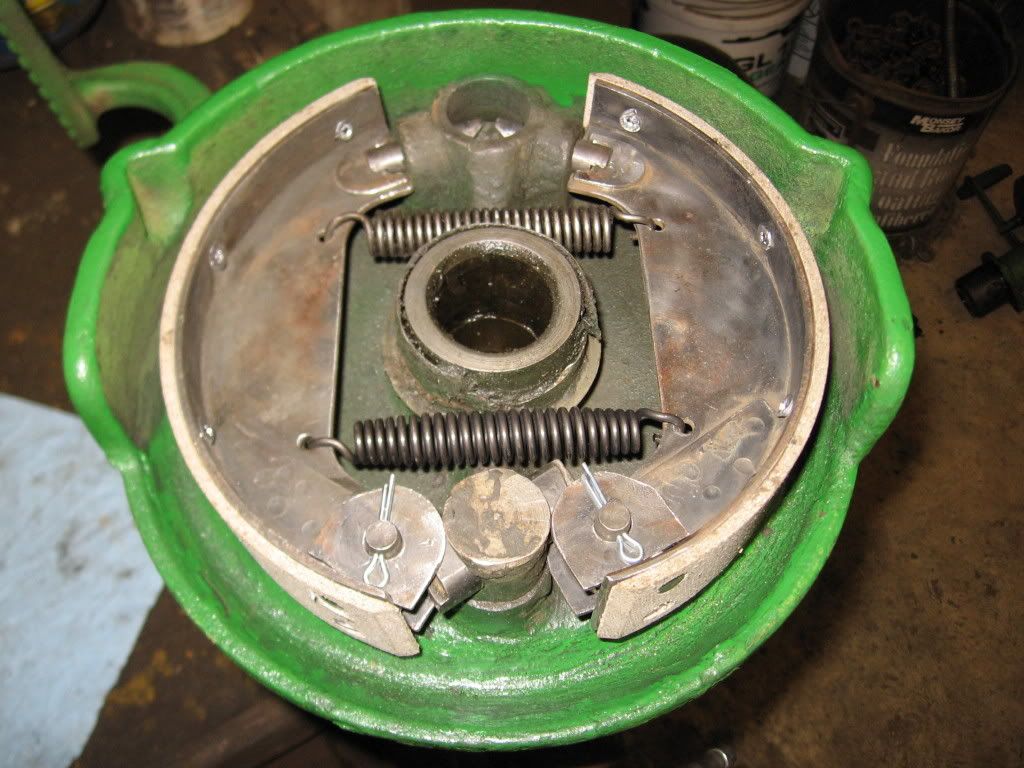 If the brake shoes on your 40B require 8 rivets, then the brake linings for a 47B should fit.
Hope this helps.