These instructions are from the John Deere Tractor Model 70 Diesel Operator's Manual OM-R2032R under the
STARTING THE ENGINES
topic on pages 28-30.
PRELIMINARY STEPS.
(1) Set gear shift lever in neutral and pull the clutch lever back into disengaged position.
(2) In cold weather, set power shaft shift lever in disengaged position to relieve drag on engine caused by cold transmission oil. If power shaft is to be used, permit engine to warm up before engaging power shaft shift lever. CAUTION: Stop engine before engaging power shaft gears.
(3) Make sure fuel shut-off valve at sediment bowl (located under main fuel tank) is open.
(4) See that diesel engine speed control lever is in the "stop" position (all the way to the rear with stop pin pulled out).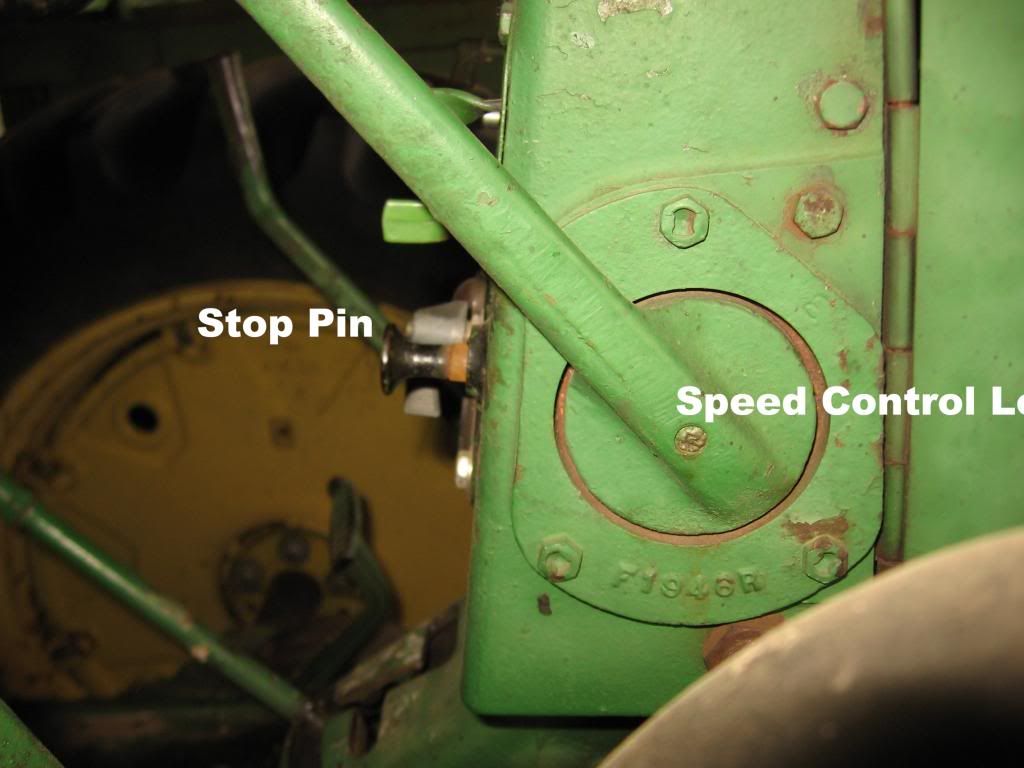 STARTING THE CRANKING ENGINE.
(1) Open fuel shut-off valve two or three turns by turning it counter-clockwise.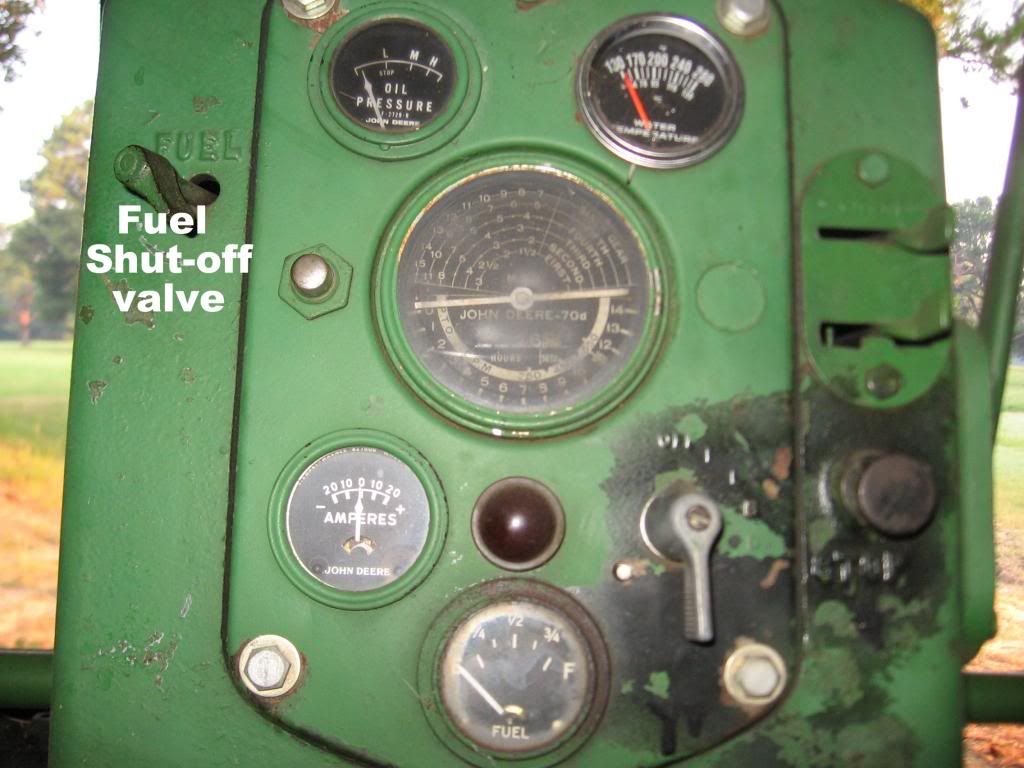 (2) See that cranking engine throttle lever is in "idle" position.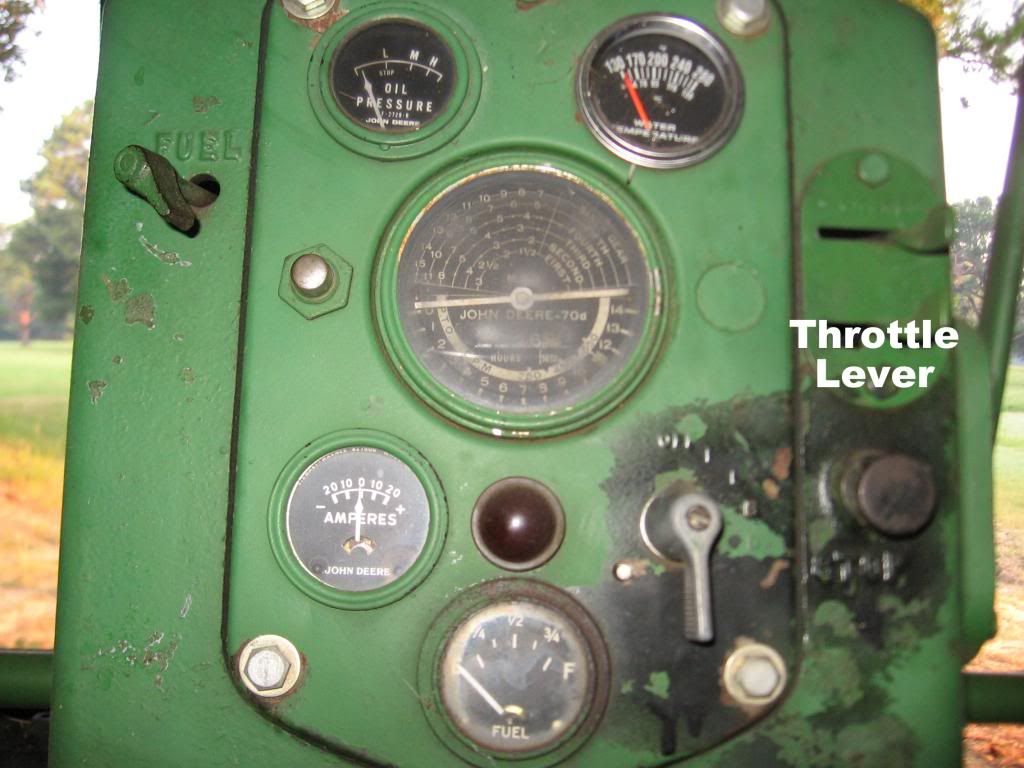 (3) Turn ignition-light switch to "I" position.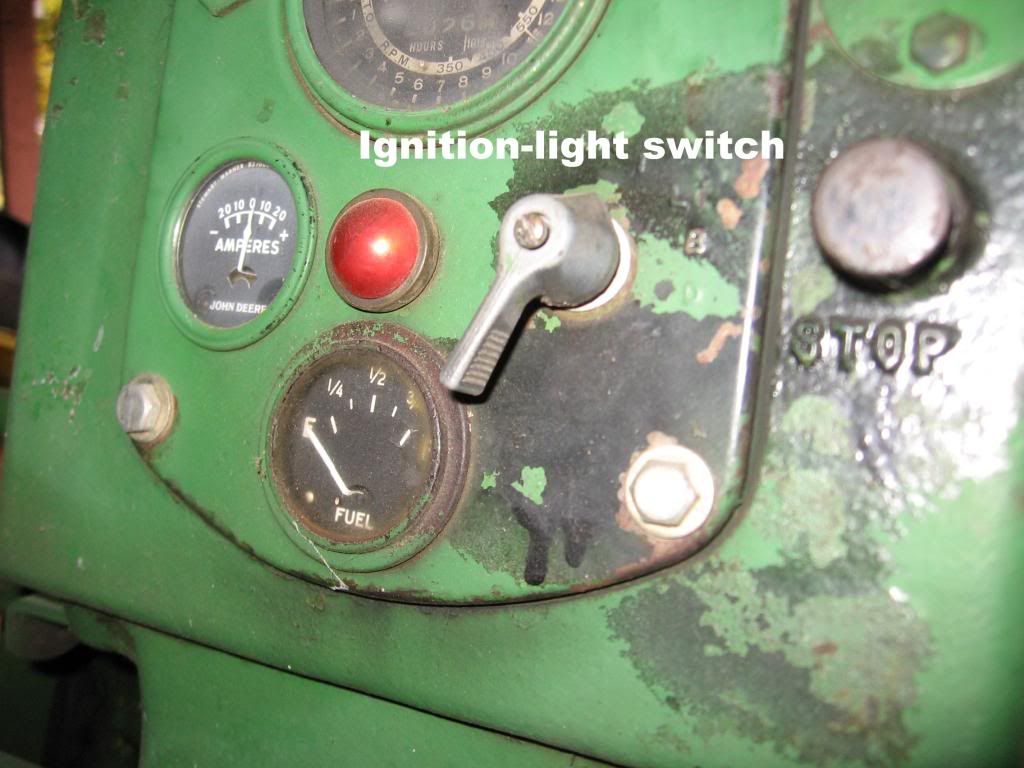 (4) Hold choke lever to the left. The cranking engine will not continue to run with the choke in this position; therefore, when engine starts, release the choke lever. It is not always necessary to choke a hot engine.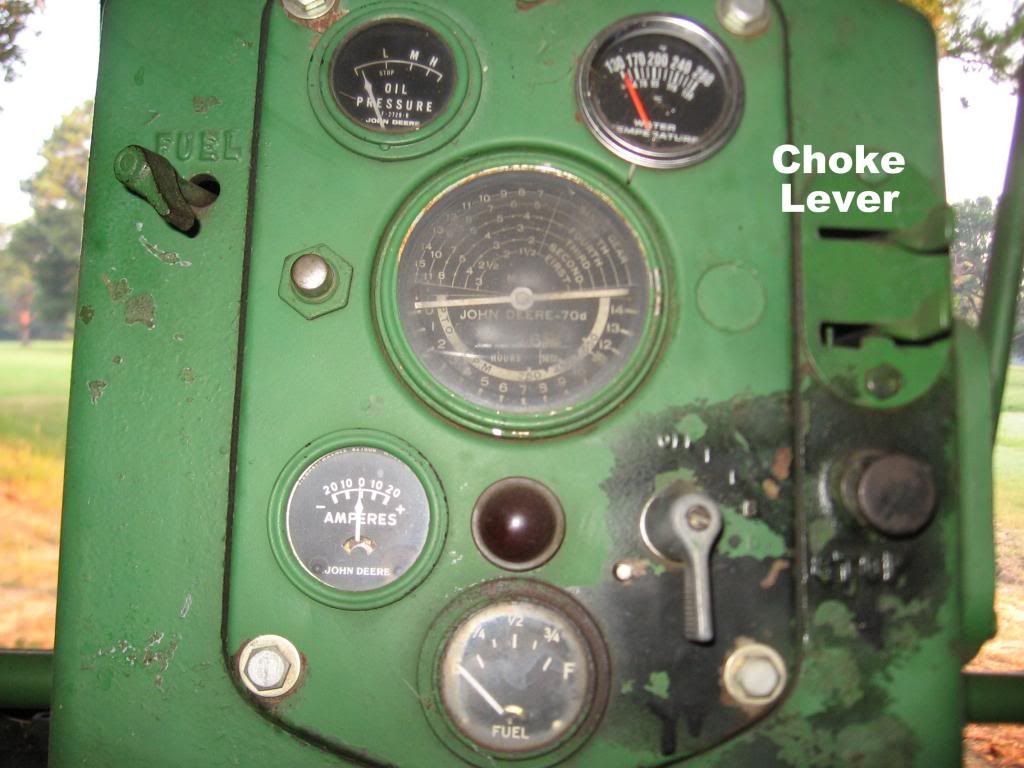 (5) Push starting control lever forward to operate the cranking motor. Release lever when engine begins to run.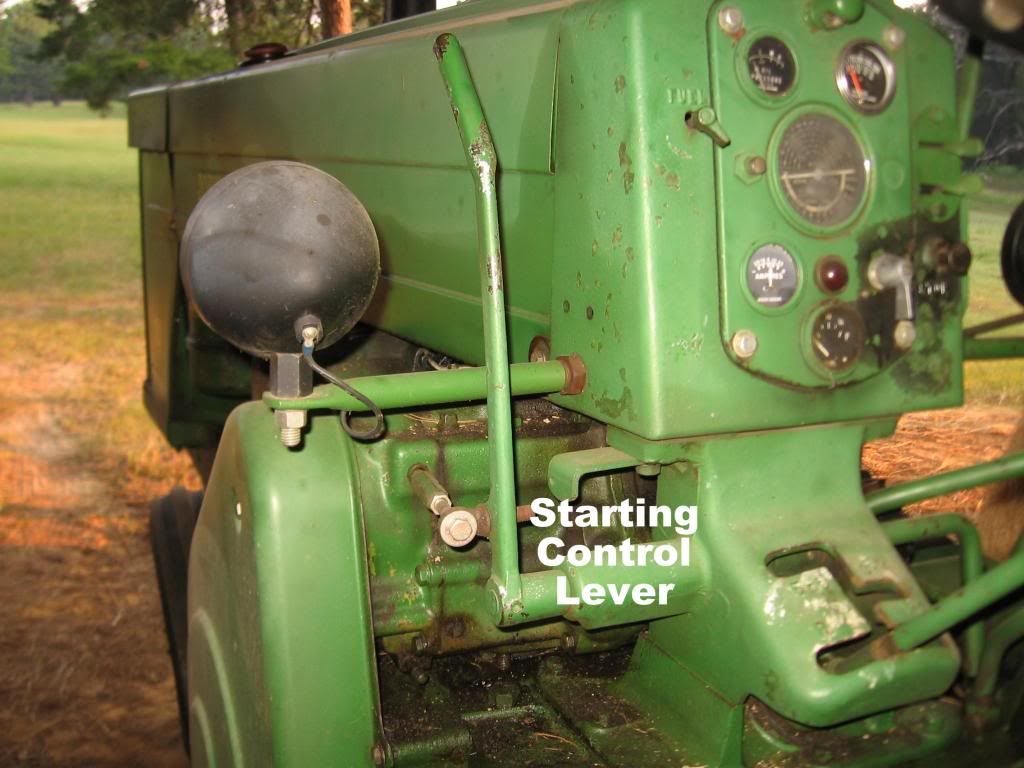 STARTING THE DIESEL ENGINE.
(1) Allow cranking engine to run a short while before engaging it with the diesel engine. The length of time will vary with temperature conditions, being normally from 1 to 3 minutes.
(2) Place cranking engine throttle lever in "run" position (to the left).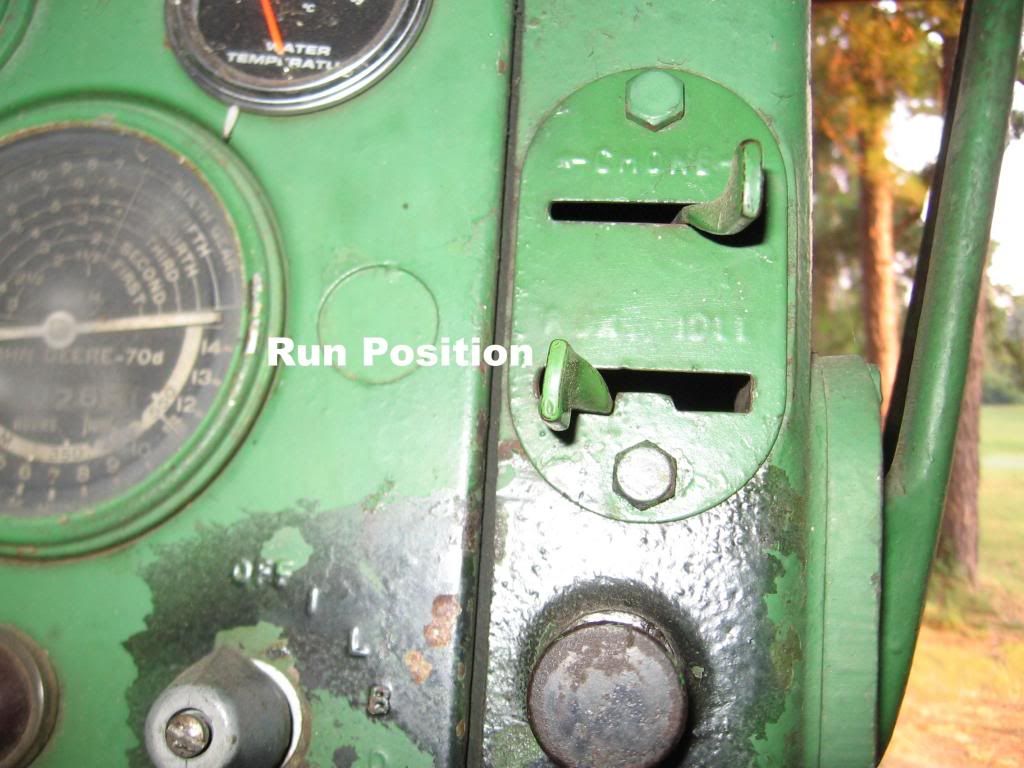 (3) Slowly pull the starting control lever all the way to the rear. Movement through the first half of lever travel relieves compression in the diesel engine and engages the cranking with the diesel engine. Movement through the second half of lever travel engages the craning clutch. Lever will remain the extreme position. In cold weather it normally necessary to turn (or "motor") the diesel engine longer before it will start.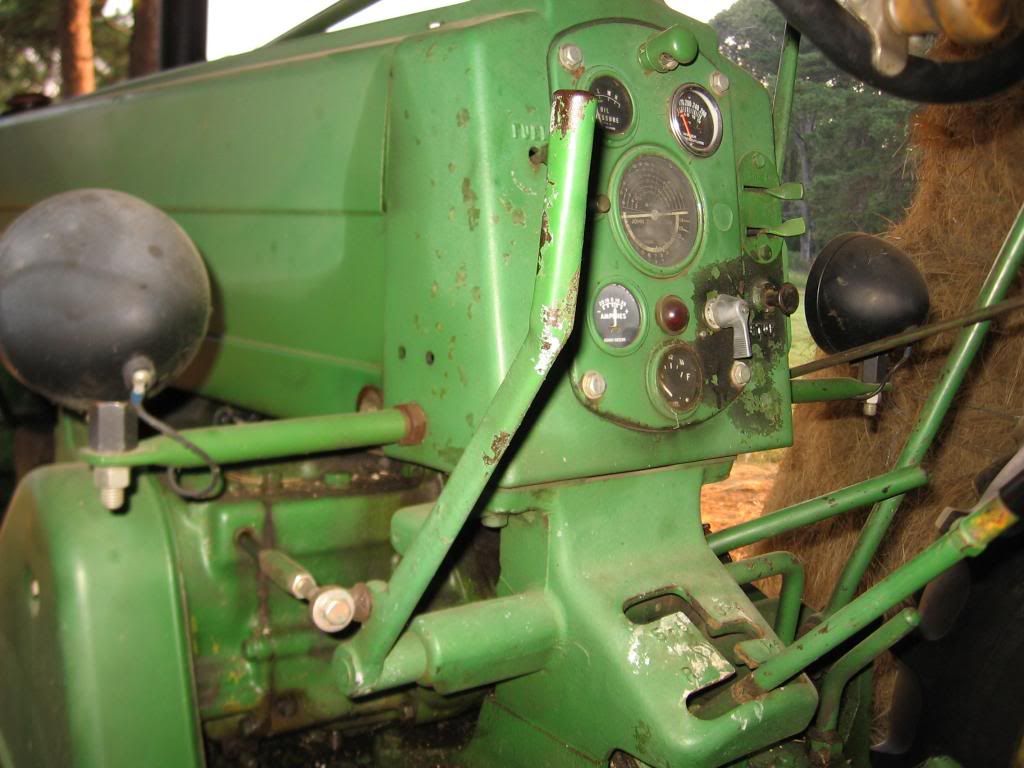 Allow the cranking engine to motor the diesel engine until oil pressure registers on oil gauge.
Push starting control lever forward until the swivel almost contacts the jam nut on the control rod. This puts diesel engine on full compression. Allow engine to motor for several revolutions then advance speed control lever about halfway.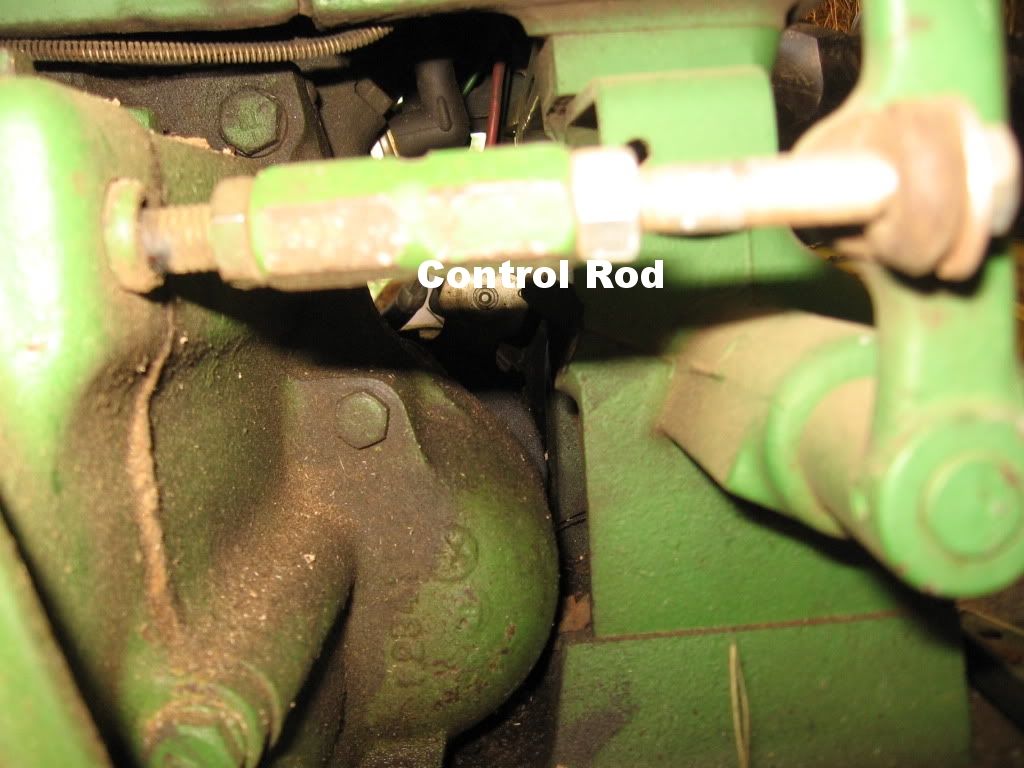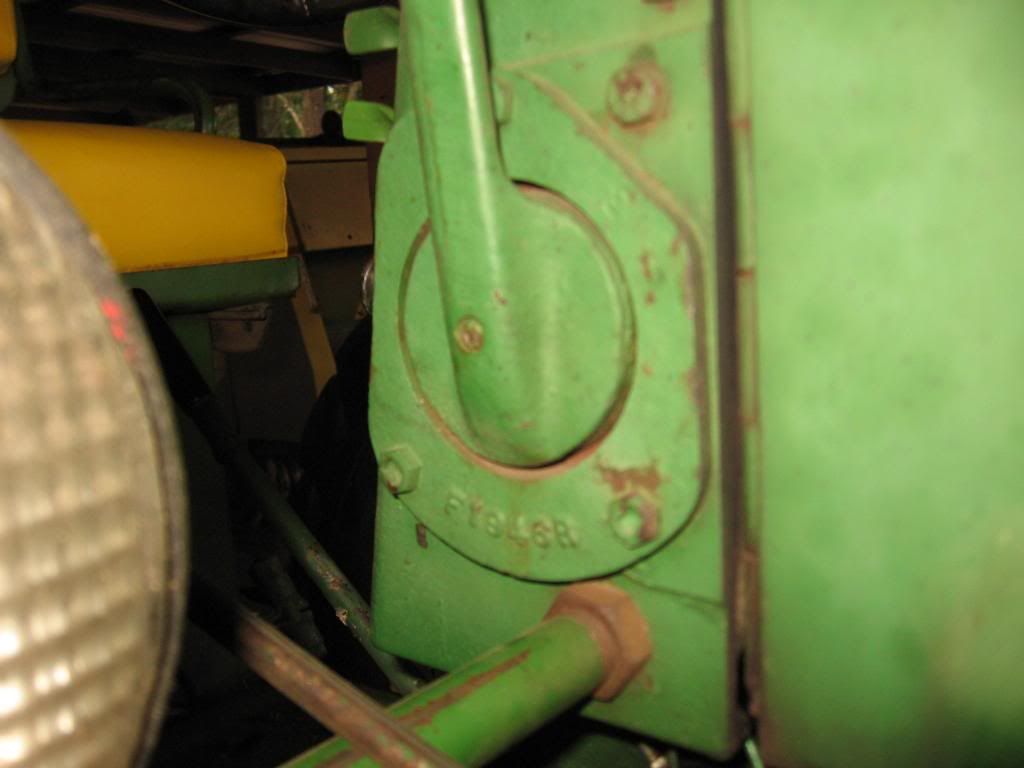 NOTE: Do not advance speed control lever until diesel engine oil gauge shows pressure and engine is turning freely on full compression.
As soon as the diesel engine starts and runs, push starting control lever forward to neutral. CAUTION: Do not push lever beyond neutral.
STOPPING THE CRANKING ENGINE.
Turn off the fuel to the cranking engine. Wait a few minutes to allow engine to use all the fuel in the carburetor, then turn off the ignition switch.
Once you get the pony motor (cranking engine) running, you can start the diesel engine easily with a little practice.
Enjoy your Model 70 Diesel tractor.
Hope this helps.