Several years ago hurricane Ike moved inland from the Gulf coast heading due north over East Texas.
Path of the storm was heading towards our farm.
Moved several tractors out in the open field to avoid possible damage from the storm.
After the storm passed, moved the rest of them out into the field for a few "family" photos.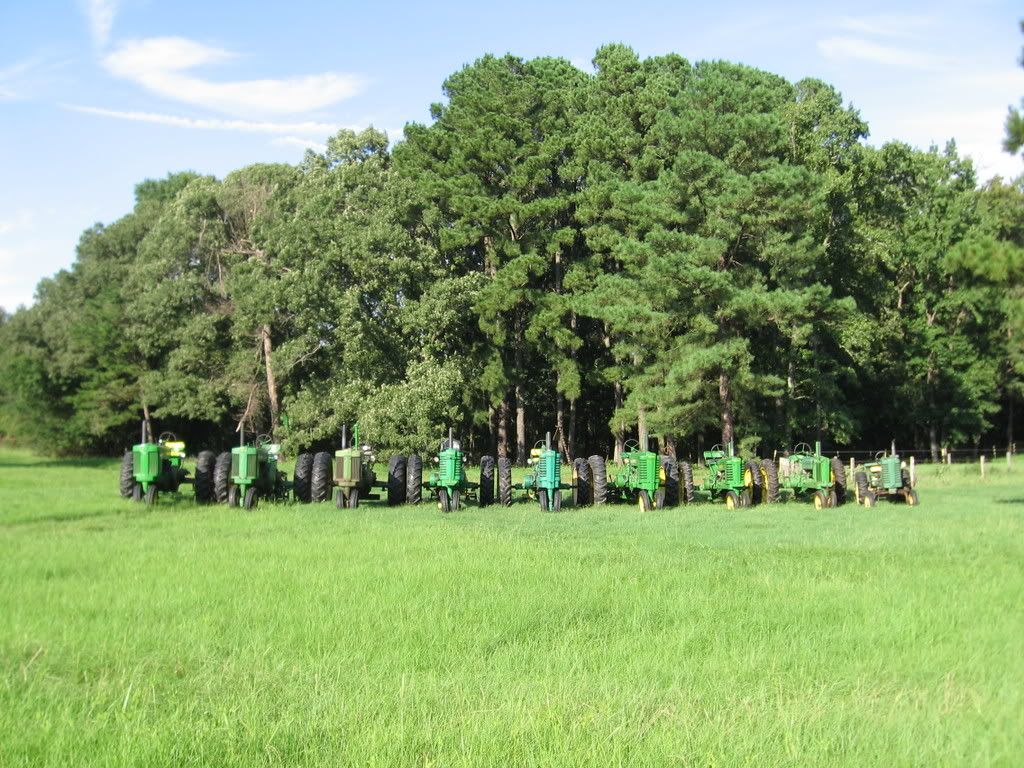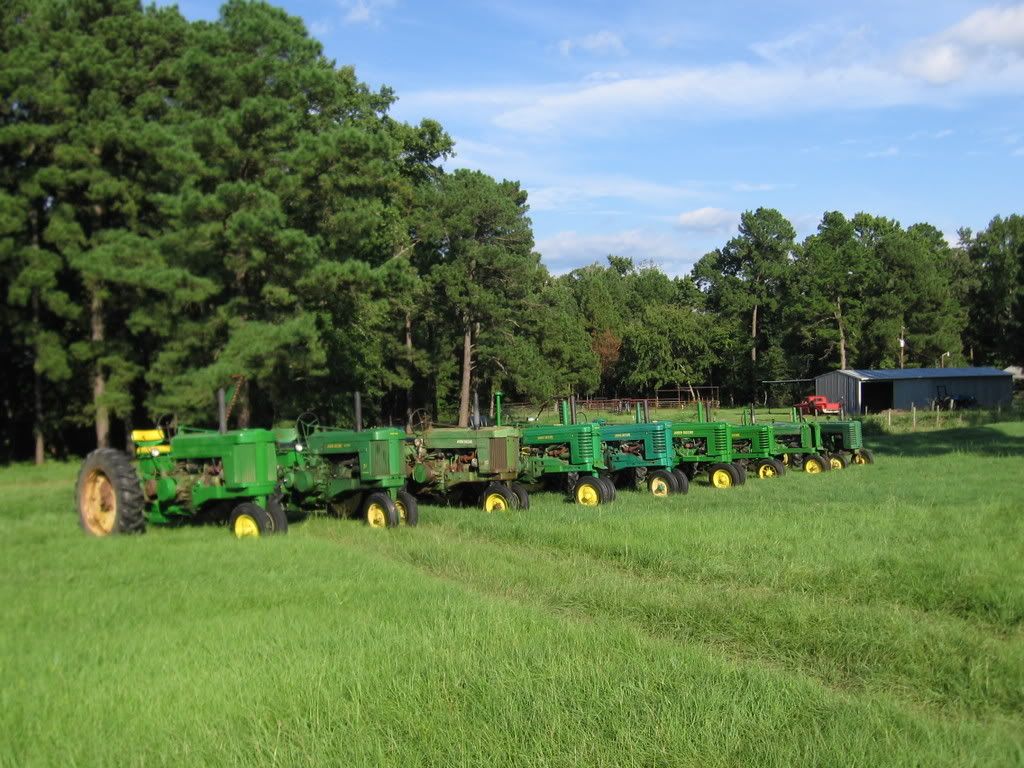 Have added four more tractors since this photo.