Checked the Service Manual SM2004 on page 150-5-2 under the
REMOVAL
topic.
Remove left-hand brake by removing three cap screws. Remove right-hand brake by removing tow cap screws and one nut.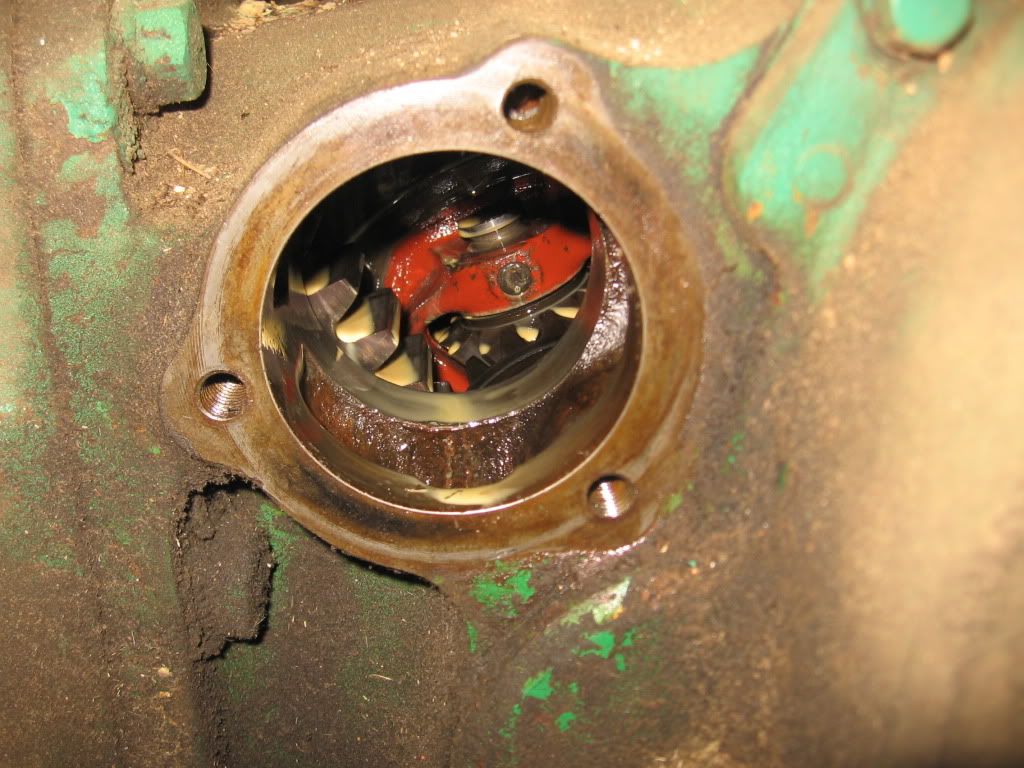 Under the DISASSEMBLY topic it gives instructions to Remove Pinion and Brake Drum.
Remove cotter pin and slotted nut from end of shaft. Remove pinion gear by driving on end of shaft with a soft hammer. Turn adjusting screw out of housing as far as possible. Pull brake drum and shaft assembly from brake housing.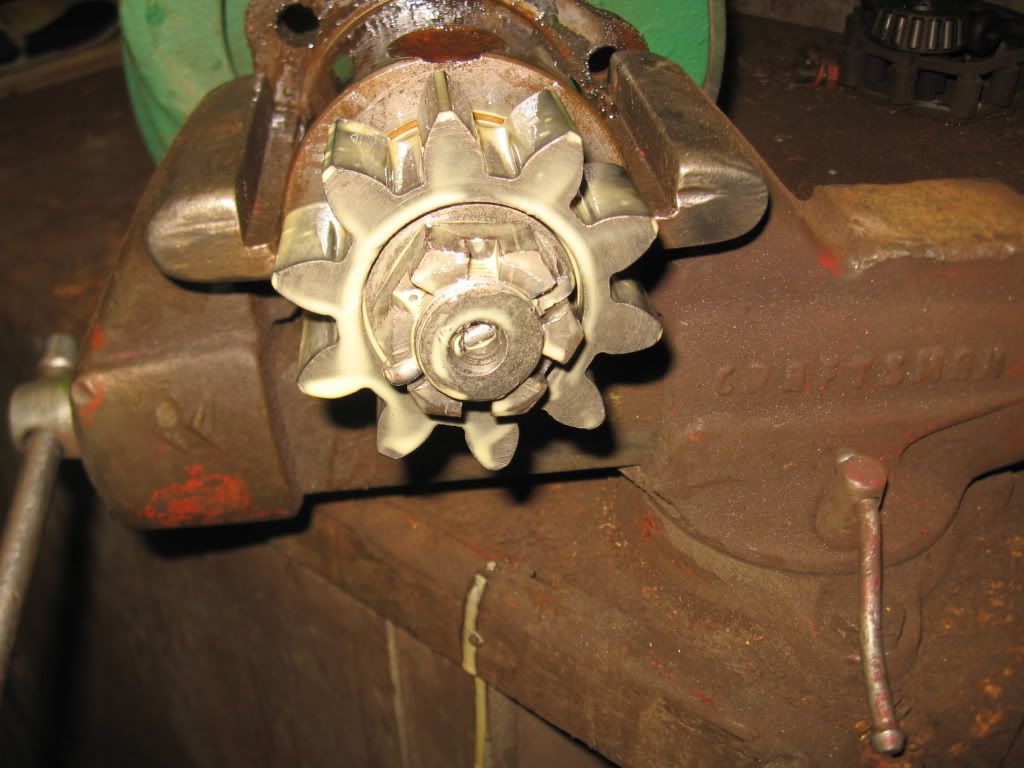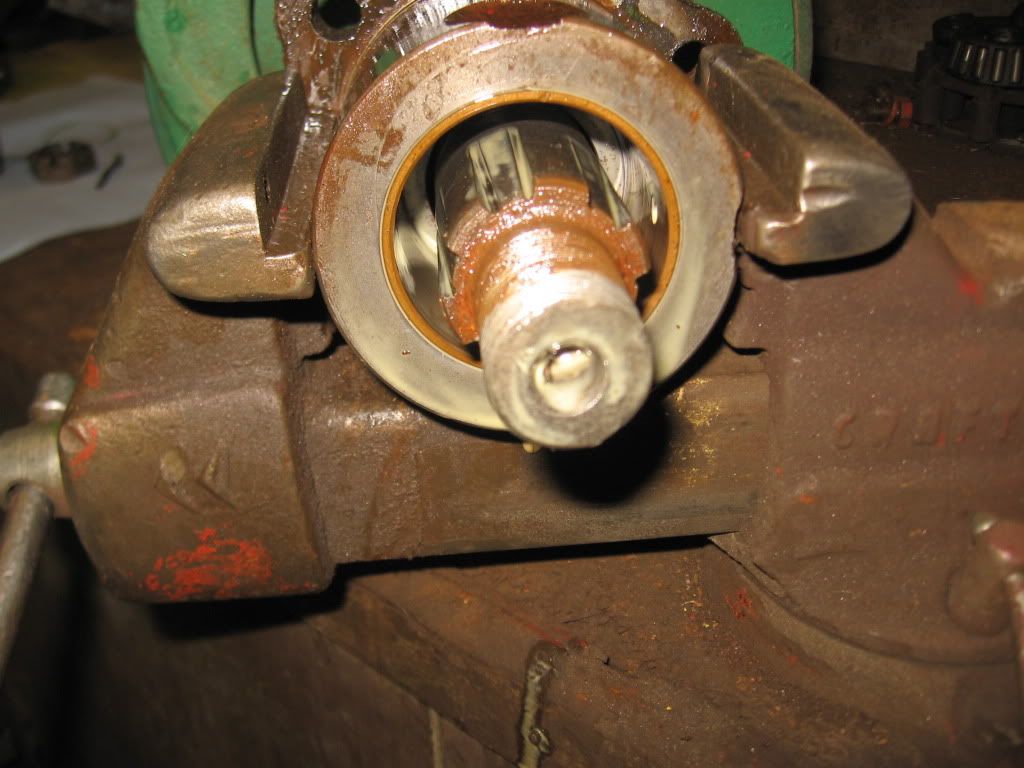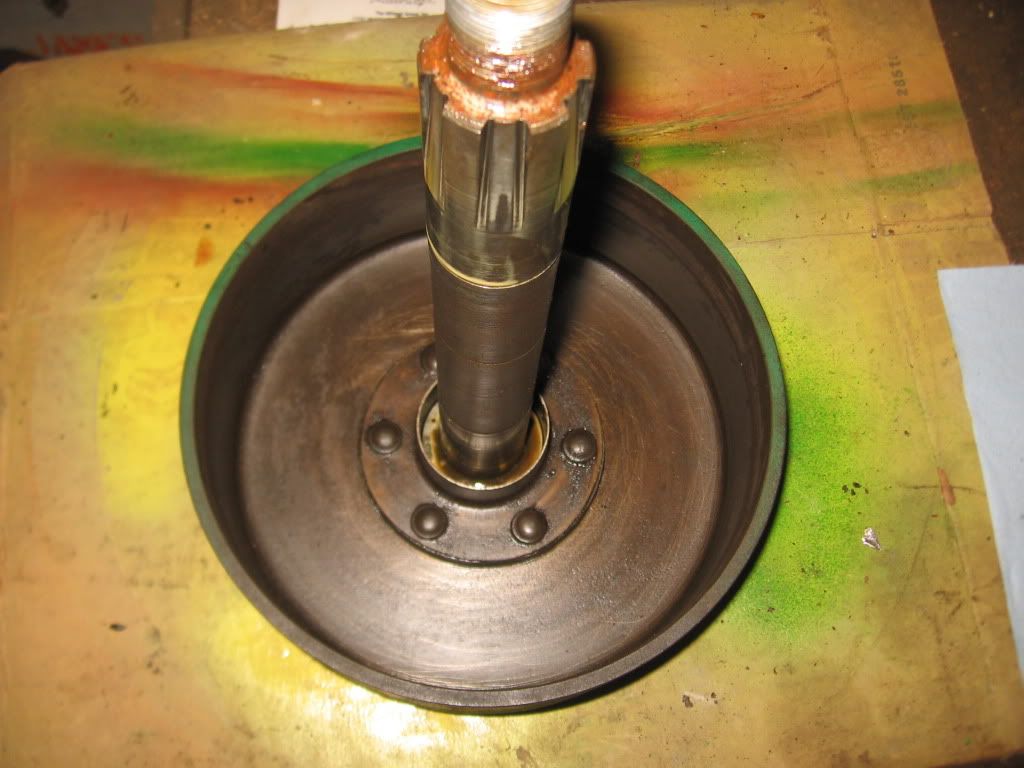 Hope this helps.