"
The round cast nut is threaded at 5/8" then a 3/8" or so rod is welded to the cast as a handle.
"
Checked the parts catalogs for the M, 40, 420 and 430 and the nut you described is not listed.
However, they do exist.
Take a look at the photo below of the nut you described that is on "Sparky" our 51M.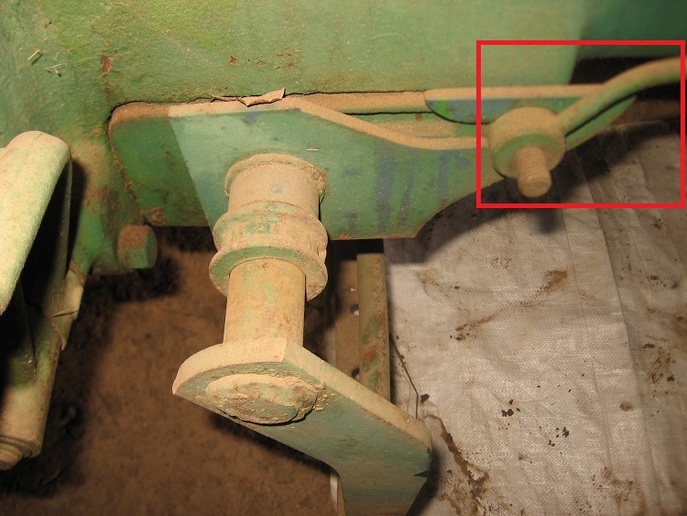 You might consider contacting Farmer Johns Parts.
Hope this helps.