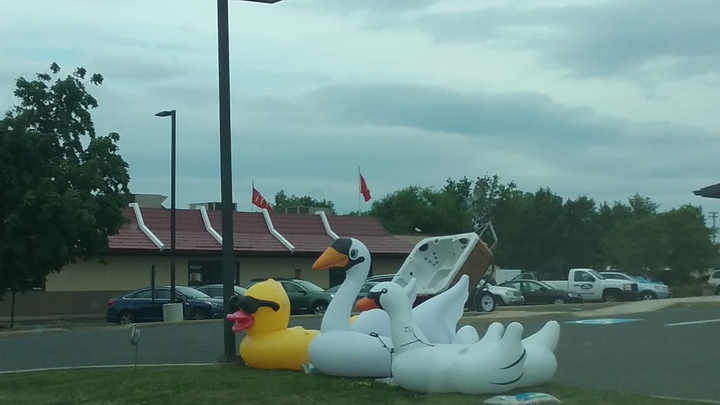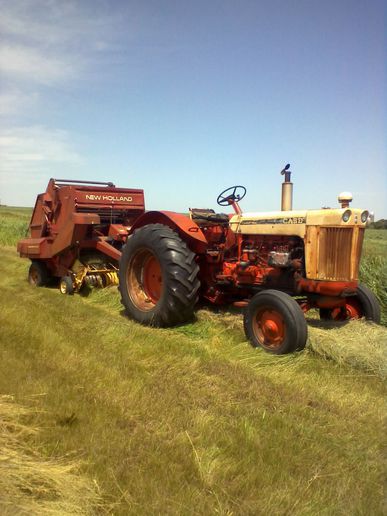 It will come off, might be some work, might not, first time I took the one off in the photo, I thought the same thing, but decided to work at it by prying and a little pounding the break any rust bond, turned out a lot easier than I thought. I coated the shaft with some anti-seize, comes off easily now, I had been doing it every year, just to sharpen the blades, check for oil seepage, barely some residue, gearbox will need seals at some point, but so far so good, lot of acres gone over with it.
It would be worth finding a puller, not sure what size or type, shaft on mine was machined for it, larger wide 3 jaw maybe ?
Once the castle nut is off, you could hook the pan at the blade holder, and carefully apply force by lifting with a loader.
I did as in the photos, and used care to not deform the threads on the shaft, it just lifts out now, that was the only concern doing the above. Puller would be ideal I would think.
Mine had loose gearbox bolts, and even with the pan off, its easier with 2 people, but I found a way by myself, long pipe on the end of a breaker bar, and some other long handle on the opposite side, same drill for blade bolts.
I welded a hook onto the deck, and hoist the mower with the loader, then when its on its side I'll lean it towards the tractor, or set it straight with tension I can reach in without being in its path, mostly for sharpening blades, it goes upside down to remove the pan. Mine I do not think I could reach the gear box bolts without taking the pan off, so much easier, and once you do get the pan to come off, coat with anti- seize, it won't be an issue again.