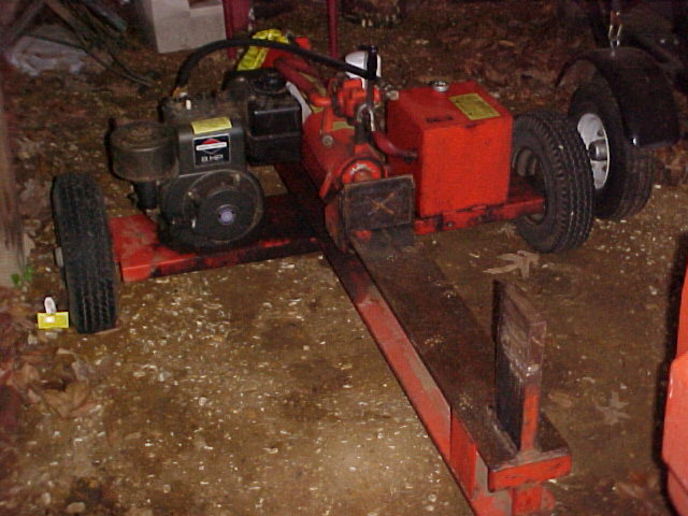 I have had this Brave wood splitter for over 20 years.
it has an 8 hp engine and 26 tons of splitting pressure.
it is a horizontal unit but it works OK for me.
paperwork showed digging slots for the wheels and tongue stand, so the unit would set flat on the ground so you can roll the larger sticks of wood right upon the bed of the splitter.
all I know is if you keep it loaded and wood moved away, it will wear you out, it just never gets tired.
also a unit like this leave your tractor with lift or front end loader available to move in more wood. Then hook it to the back of the rear platform and pull it back to the shed.