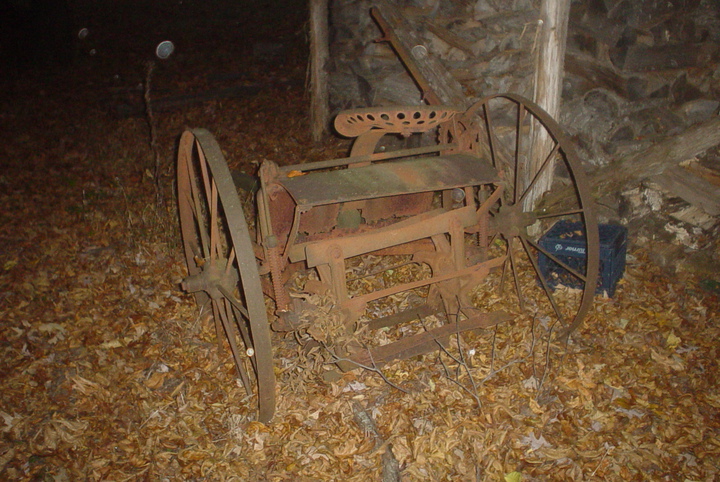 I have a stalk chopper too: Its a little older than yours. Old guy next door said when he was young that the stalk chopper was a grand tool to have as all they had to cut up stalks was a small team disc that just rolled over the stalks.
the old one row stalk chopper made the job much easier. ___________
you have a great looking machine, I have never seen anything like it.