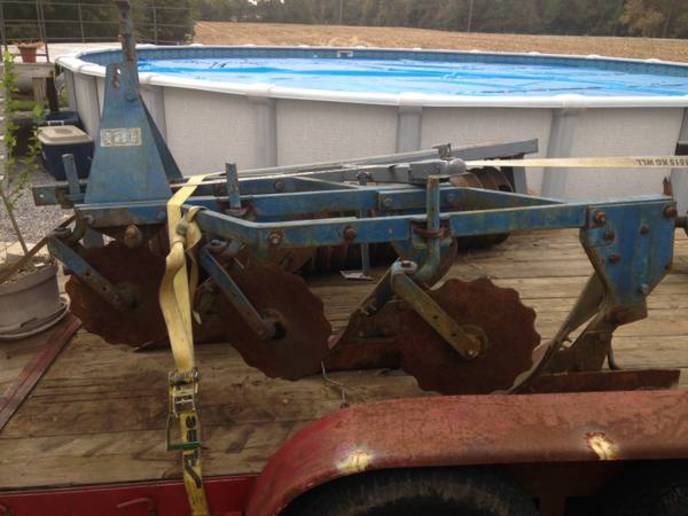 found this plow in the same money range
its a 3x14, but I could take the center plow off and have a modern ford plow, 101 model I think.
my little TO-35 should be able to pull the 2x14 plow and the plow should give me plenty of throat area to turn over debris.
anyone have a plow like this one and does it do a good job???????????