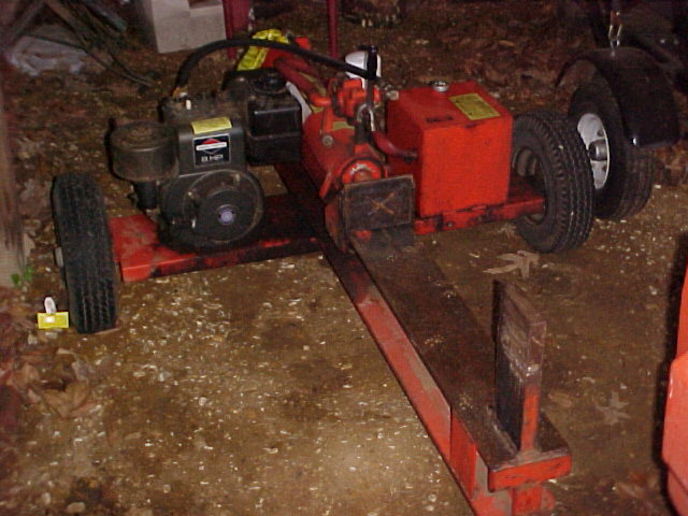 one thing to consider, the new type splitters can rotate, you can split in the flat position and the vertical position, also it appears that most of the new splitters have the splitting wedge on the ram.
this is quite a change and improvement in splitter technology over the years.
note: if the picture of my old Brave splitter shows up, it is a flat position splitter and the splitting wedge is mounted on the frame of the splitter, not the ram.
Safety Note: whatever brand splitter you buy, just remember, this is a very dangerous machine. Watch everything and keep all hands out of the press/splitting areas.
I know people want to brag about how much wood they can split in a short period of time. But with a cut or busted hand you will be splitting no wood.
Good luck,