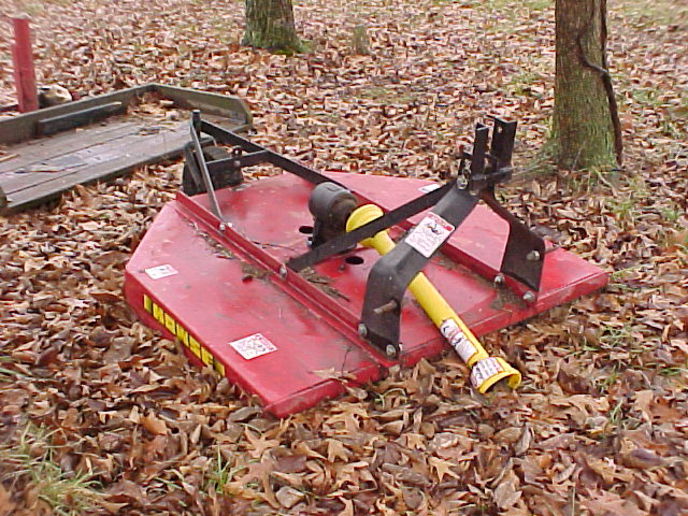 look at the top link extension I installed on my howse cutter. I have a t0-35 fergy, so it has about the same hitch angle as your tractor.
I found the top link needed to be higher, so when I raised the cutter, the rear of the cutter would come up higher. otherwise, at some point the front the cutter would be higher than the back.
this top link extension solved that problem, it also gave my some movement if I when into a low spot.
go over the heavy grass twice, 24" heavy grass is tough as we do not have much over 20hp.
ask any question you have on this forum.
these guys have seen it all and someone will know how to solve your problem