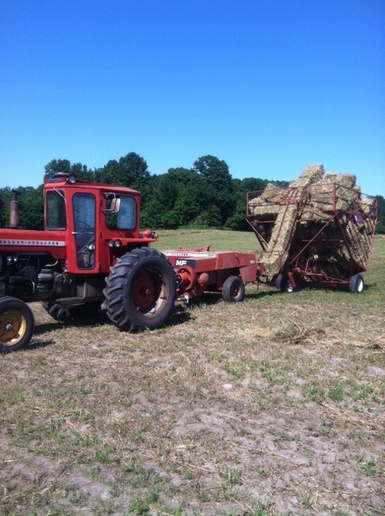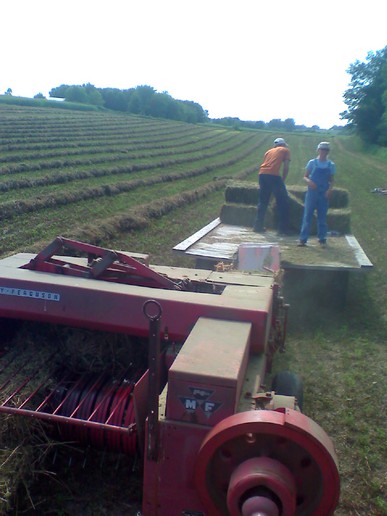 I have both, a #12 that my dad had bought new, and a #124 that I bought two years ago. The 124 needed some work when I bought it, had to put needles in it and time it, but it is easy to work on with the manual. I use the 124 for baling into baskets, and the #12 for dropping bales onto the ground or stacking direct onto hayrack. My 124 didn't have a loading chute either, but I don't need it for baling into baskets.
The 124 is higher capacity, and will take a bigger windrow without breaking shear pins as easily as the 12. Knotters are simpler too. The 12 seems to make a better bale in lighter hay conditions, as bales from the 124 get spongy with fine hay.
If the #12 is in better condition and you have dealer support, I'd probably go with that one. Look at the condition of the roller cam plate on the outer end of the pickup. That will give you grief if it's wore out. If you can get a good deal on the 124, then buy them both. Then if you have a breakdown, you can switch balers and keep going before it rains.