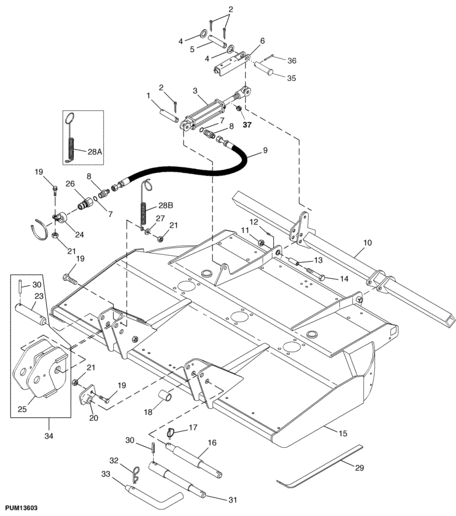 Why are you needing them??? They usually are only used when changing a 2 point hitch to 3 point mount or if your tires need more clearance.
They are part number #25 AW30634 list price is $170.89 each.
They can be bought through whole good in a kit that is #34 BW 14552 cost $115.50. It only shows one needed so I am not sure it you need two kits or just one. The kit includes the pins. If the kit has both sides you can not make them any cheaper than that. Even if you need two they are not real simple to make like the factory ones. You could make a different bracket easier and MAYBE cheaper.
I would check and see if the BW14552 is for both sides. If it is then you can't fool with it for the cost and convenience. You dealer can break the bundle number BW14552 down and see if it includes both sides.