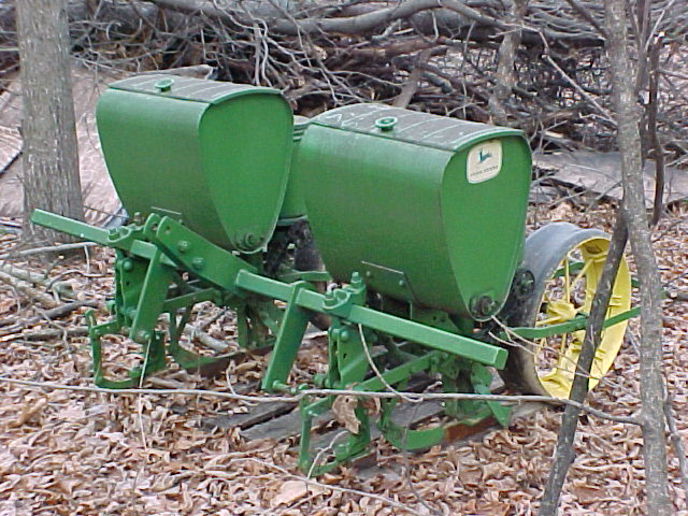 john,
I have a small two row JD planter.
It has two 25B units mounted on a 3 pt hitch tool bar.
I believe mine is set up for corn as it does a good job planting corn.
I do not remember if I down loaded a parts or operators manual for 25B units.
note: if you repaint yours, unless you have too, do not paint over the deer on the planter boxes as they have 4 legs.
now JD equipment only shows the deer with two legs. I had not noticed this until an old guy told me about the change.
guess is was a cost cutting thing, cut two legs off the deer????????????????