The yellow cutter bar is quite common on the 7ft mowers.
As RayP(MI) mentioned below, "There should be little play in the pin between the wobble drive and the knife bar header."
The photo below shows this pin.
"Proper hold downs and plates behind the knife bar is essential and must be properly adjusted."
These knife hold-down clips may vary from mower to mower.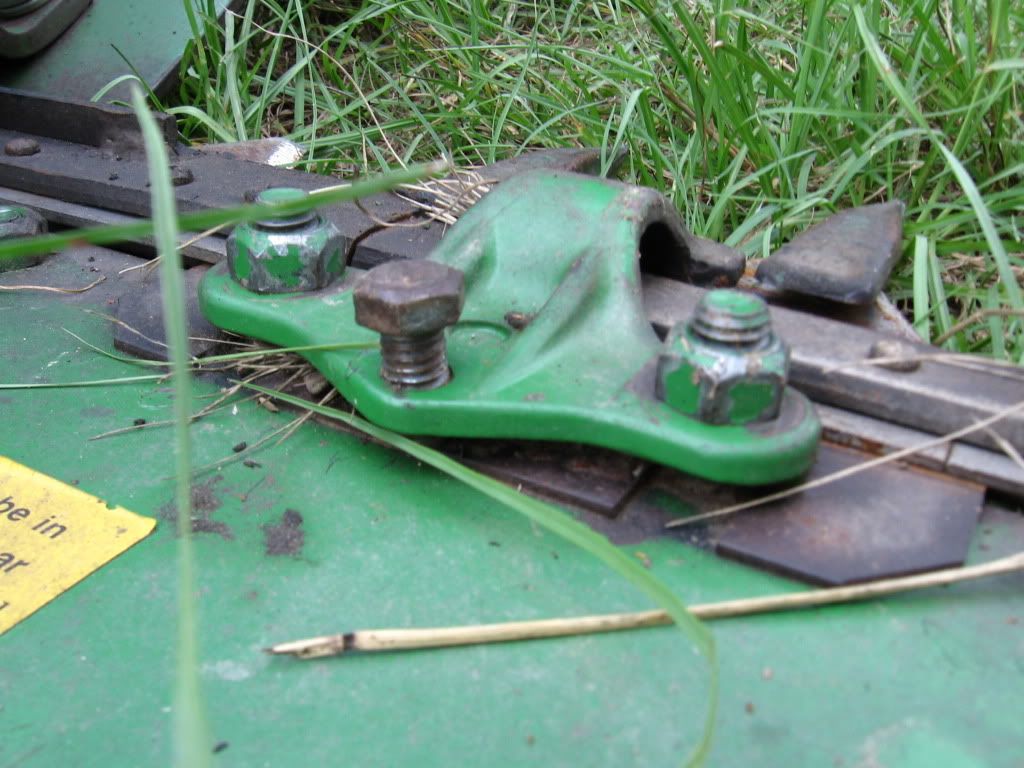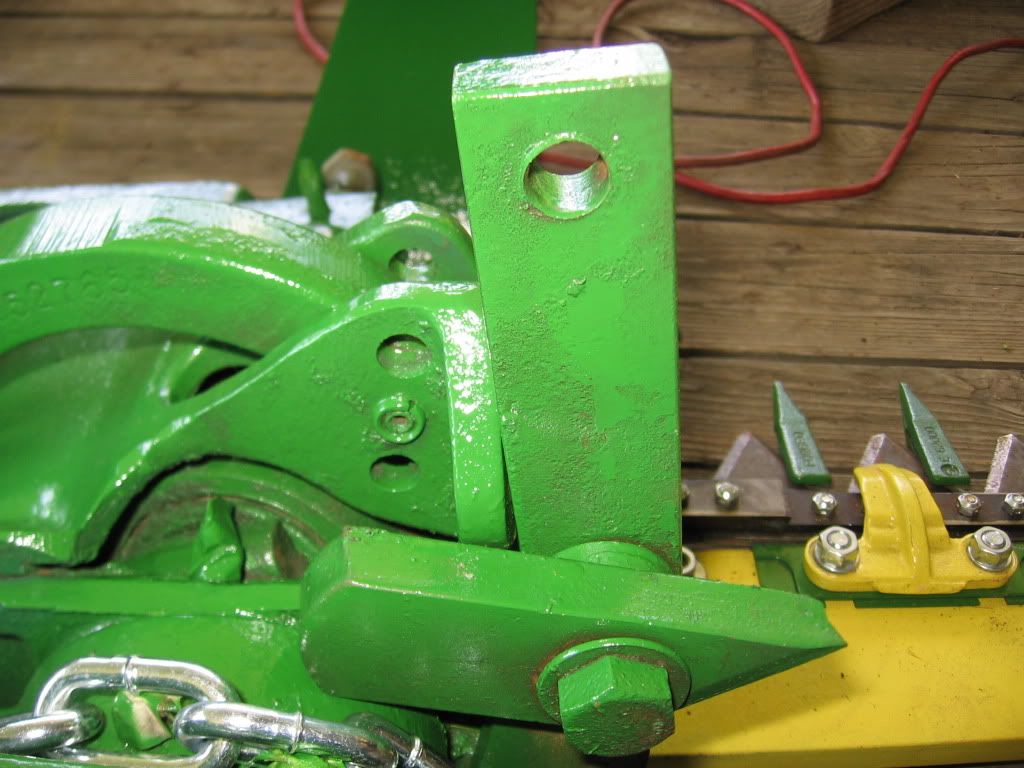 Also as Lpmm mentioned below, " there is a chain that goes to the drawbar it lifts the bar end just adjust to correct length."
The photo below displays the pivot arm that helps raise the mower.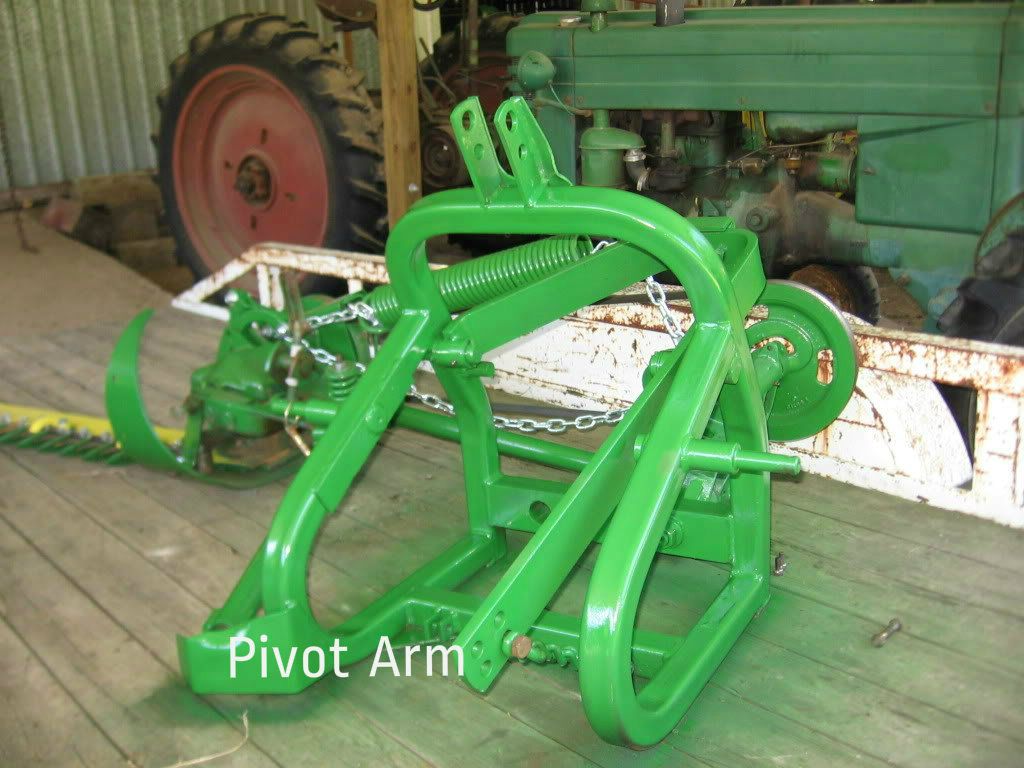 The photo below displays the draw bar clevis and chain.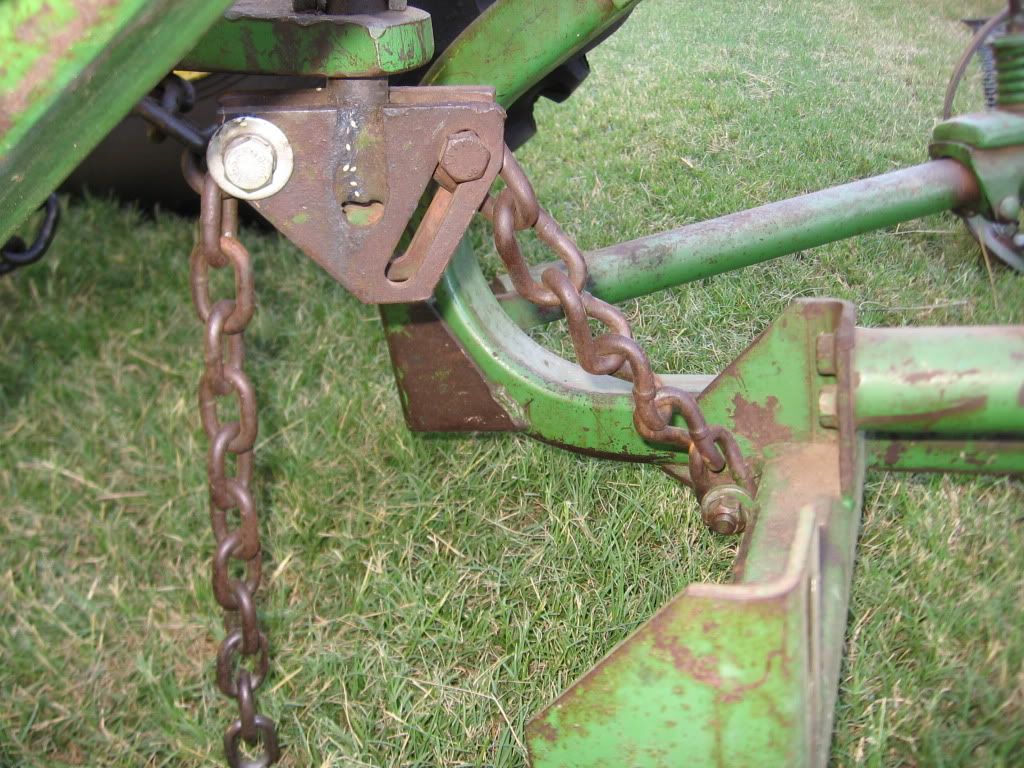 Make sure that both ends of the large float spring are not broken.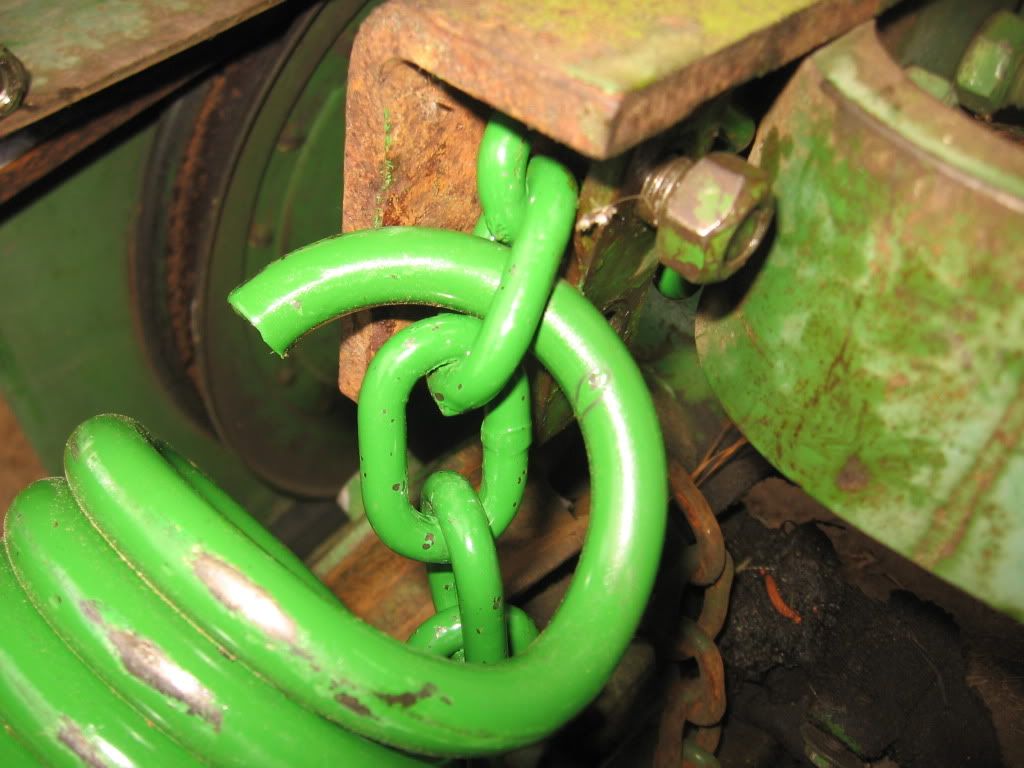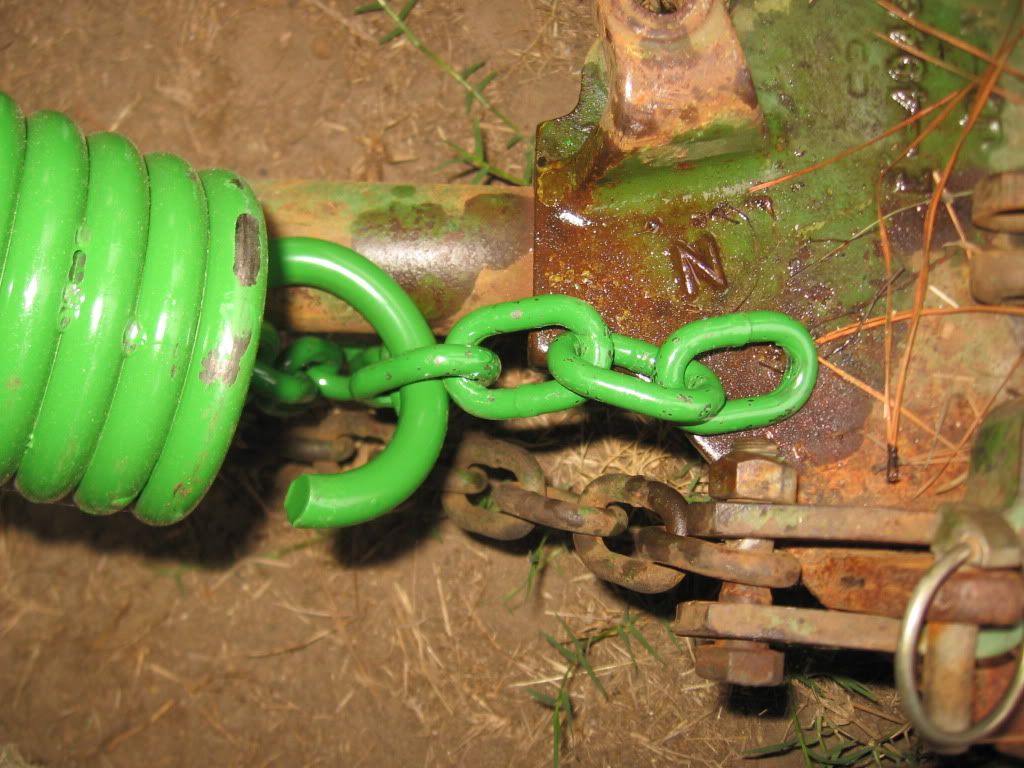 These are good mowers and work very well when set up properly.
Would strongly recommend that you buy an operator's manual as soon as possible if you get the mower.
Hope this helps.