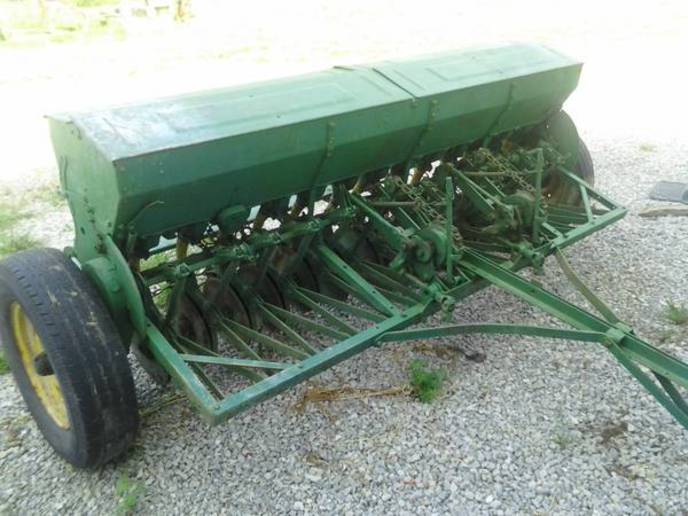 sorry I did not understand what type drill you were looking for: old timers problem
I saw this small seed drill on our local craigslist, (southern, IL) it appears to be a trip lift, might give you a price range. $650
if you cannot find a small grain drill, can you use a 3pt spreader to sow the seed and then pike tooth harrow them in.
or roll them in with a cultipacker.
I know these procedures are old school, but they worked for years.
I have sown many small seed like that over the years and they normally come up well.