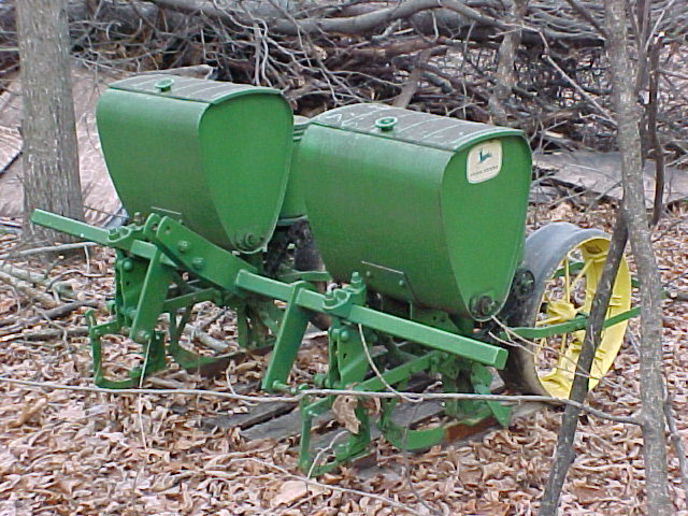 I recommend a john deere drill
from my experience they support their older equipment better than most other brands.
find your drill, then check with your dealer, if it breaks and you cannot find a replacement part, no matter how shinny, its not much more than scrap metal.
I found this little drill, two row with 2-25B planter units and a good fertilizer hopper.
works great with my little fergy TO-35