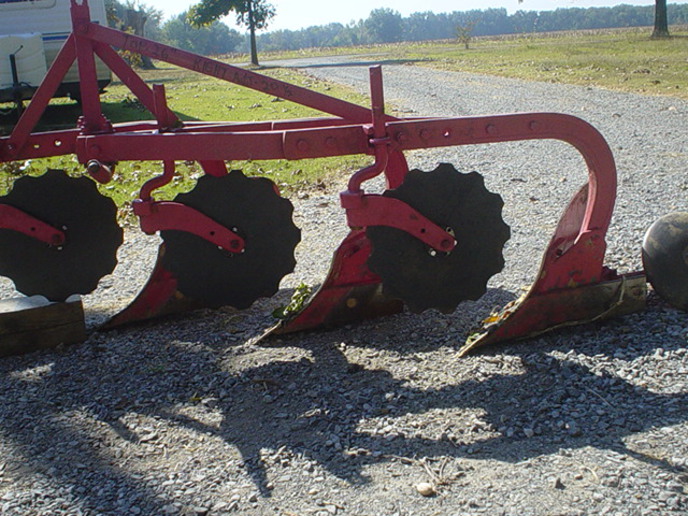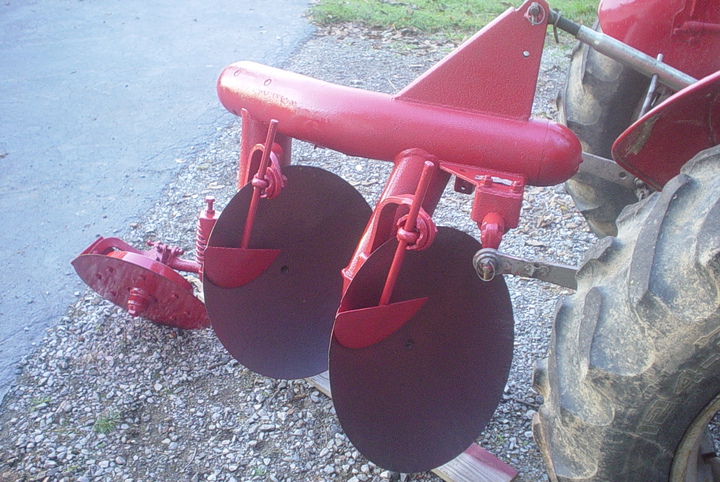 my friend bought a ford 3-16" trip plow for cheap, he only wanted a 2-16" plow, so he just took a torch and cut the frame of the back plow off.
I do not recommend this action, but I borrowed the plow last fall to break my truck patch, it pulled good and did not clog up as my 3-12" Ferguson plows. (I wish I owned it) in a way I do as I can borrow it when I want too.
I would think the proper procedure would be to take your plow apart and remove the center plow, then reinstall the rear plow as it has the proper connections for the rear trail wheel.
if its a 16" plow, they have much greater throat height and will not clog up like smaller plows.
picture of my 3-12" ferg plow, good plows but only for clean ground, they do not like trash, corn stalks etc: .
but if you really want to roll some dirt and they are easy to pull, get you a disc plow,
I enjoy using the old disc plow and it plows in almost any ground.