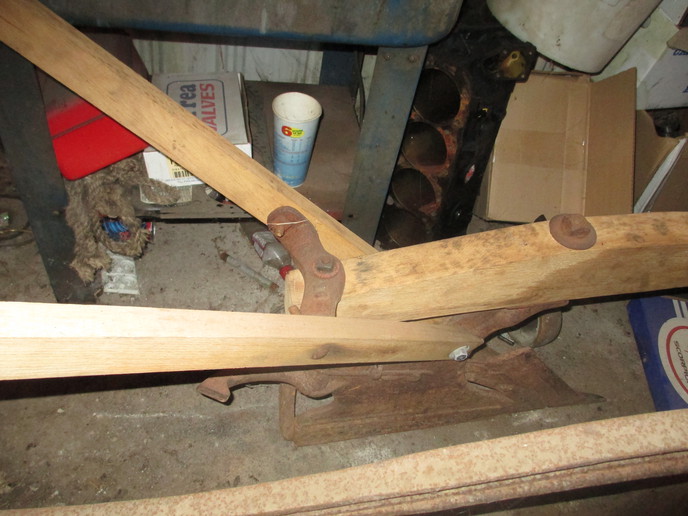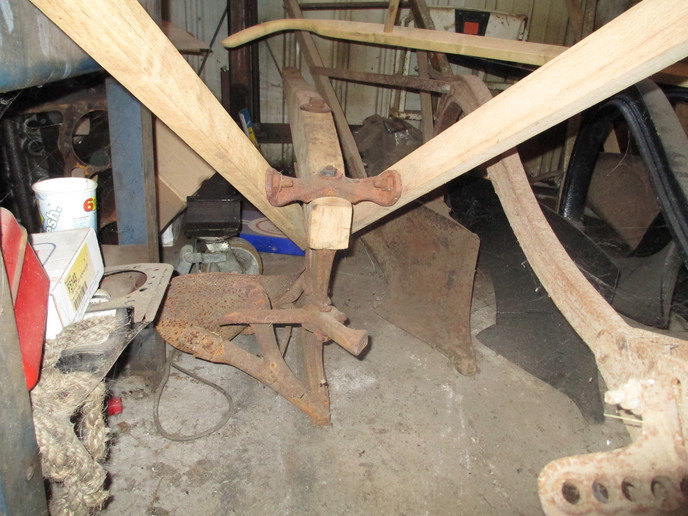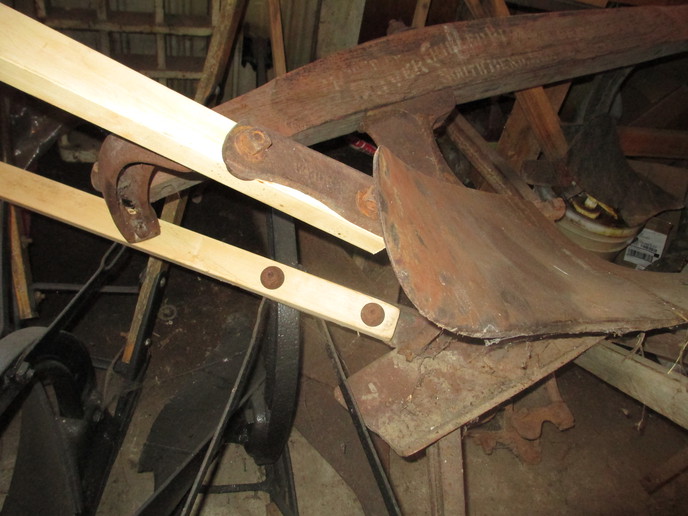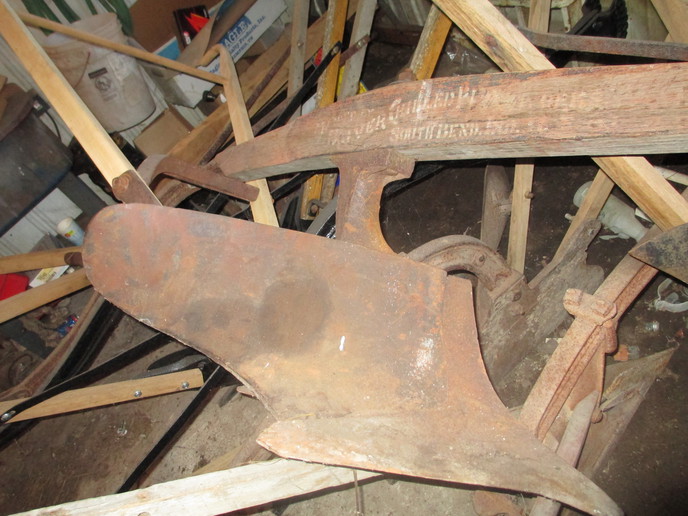 Can't say I'm really following your description,but it sounds like you've got a lot of parts missing. The handles bolt to the steel parts which bolt to the wooden beam.
Here's a few pictures of an Oliver and a Syracuse wood beam to show you where they bolt to those two.
Don't mind the mess,the plow shed is in as much disarray as the toy room.