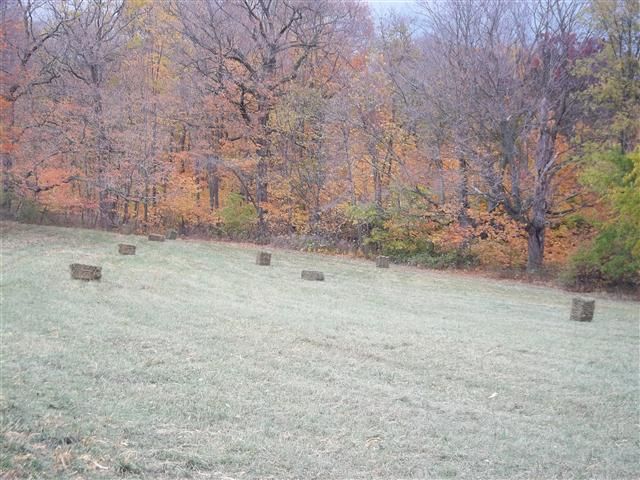 It's hard to tell in the photos but most of the bales are dropped on the ground due to being on a steep slope. If the is under a 100 bales I chase them down with the S10 any more the 8n gets pulled off the rake and the old IH flat rack comes out. The New Holland 275 had a thrower on it but I took it off because it seems like I would fire the bales into the woods or brush.
This is only my second year on my own baling with my own equipment. I have less that $700 in all my equipment over the last 6 years. Most of the money went into the baler. Today it never missed a knot!
I would like to thank everybody on the board that help me with advice and knowledge. AND ALSO RULE NUMBER 1 OF HAY BALERS: GET THE OWNERS MANUAL.