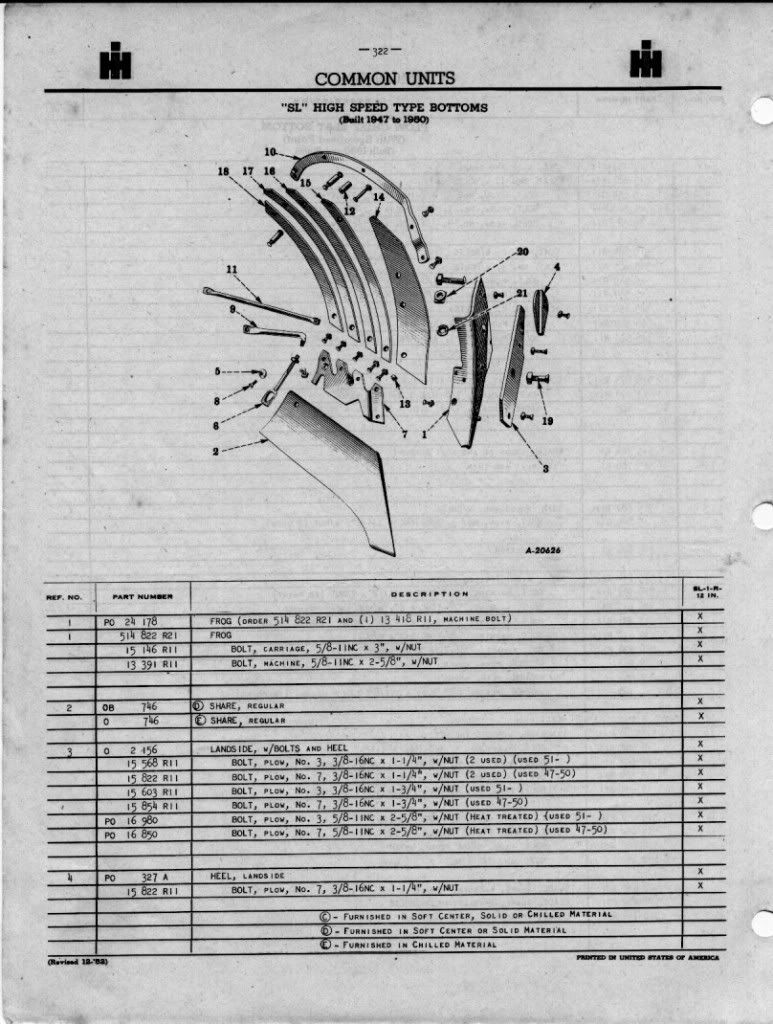 I just found this on the net.
Plow is Factory made by IH.
I would still love to know the model number and more information on the plow. All the ones I have seen in Ky. have the solid mold boards. I think they are called Slatted Mold Boards or Rooster Tails. Would like to know model number? Was this an Optional Mold Board? And Any Other Info you guys have.