The 350 mower is still a popular mower and parts are readily available from Deere - at a price.
I always ask the owner to "run" the mower, why he wants to sell the mower, and when was the last time the mower was used.
In the photo below notice the very large spring on one of the mowers we bought last June.
Check the ends of the spring to see if they have been broken and/or welded.
This spring was good but the spring on the other mower (no picture available) had been broken on one end and had been welded.
In the photo below, notice that there is no spring on "Nelson" the mower that we bought this month.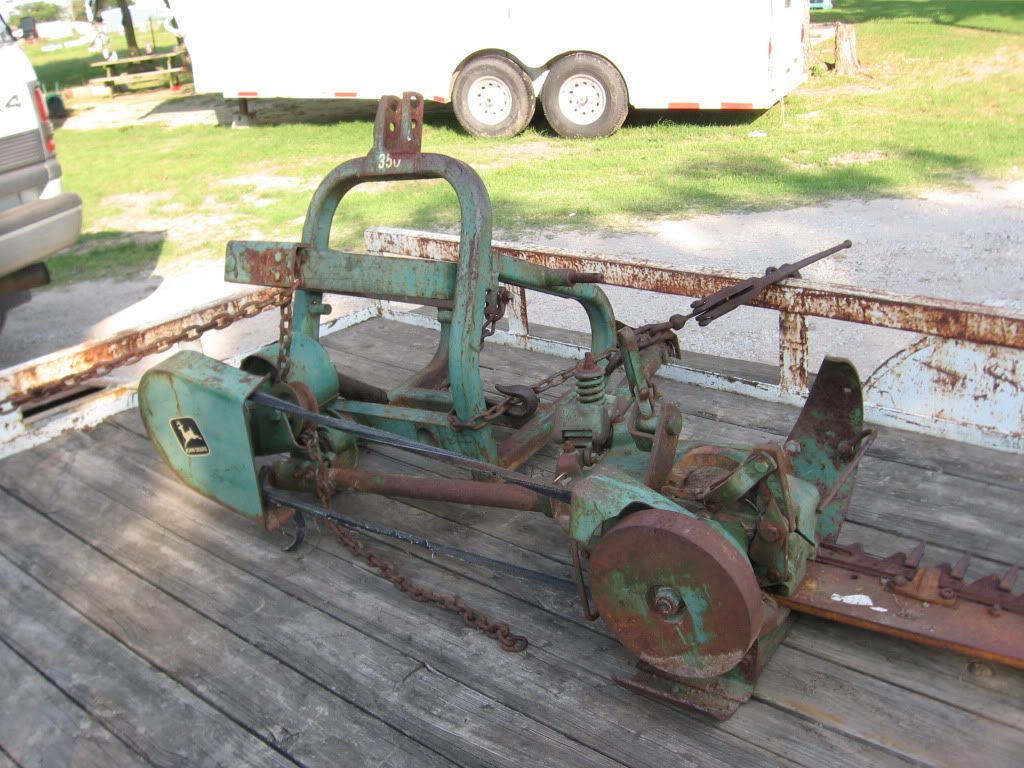 Springs cost $125 from Deere.
Notice in the photo below the non-clog guard.
These cost less than $15 from Deere and eliminate clogs at the inner shoe.
Notice that "Nelson" does not have a non-clog guard.
You can see in both of the two above photos, that I was in the process of removing the knife.
After removing the knife, it is easy to "inspect" the drive head as Roger Iowa suggested.
He also stated "Make sure all zerks in the drive head have been greased and all components in head are tight."
The zerks are shown in the photo below.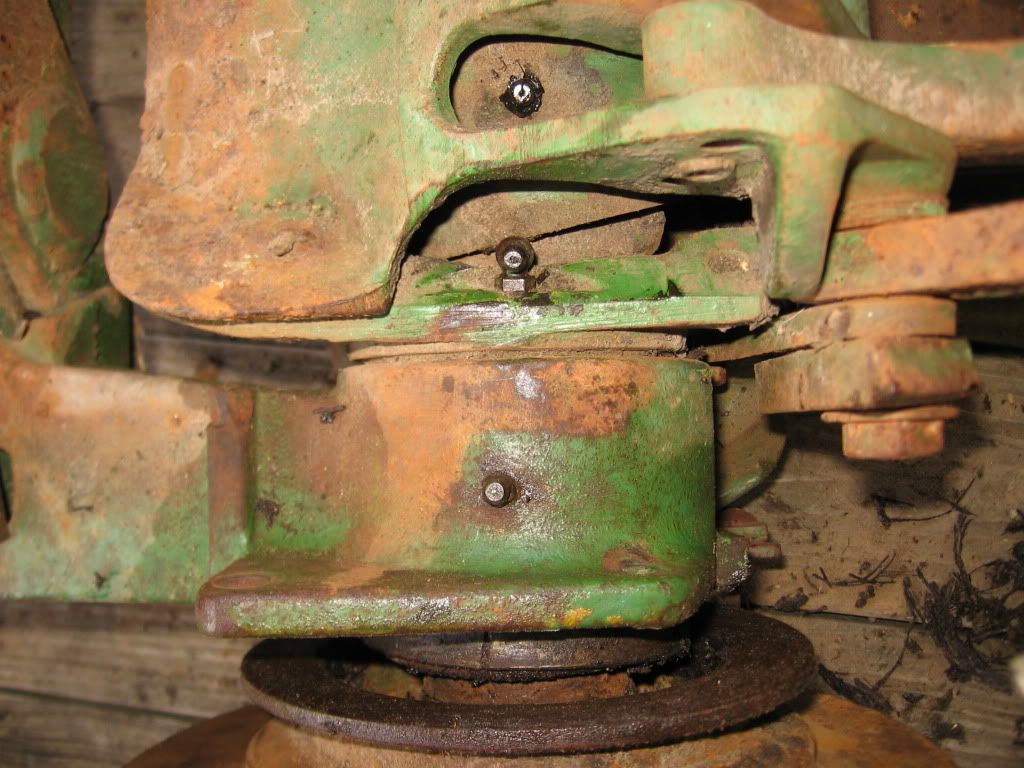 Check for any damage to the knife sections.
The damage on "Nelson" was probably caused by a loose knife hold-down clip.
The ledger plate on the outer shoe was also knocked off when the damage occurred.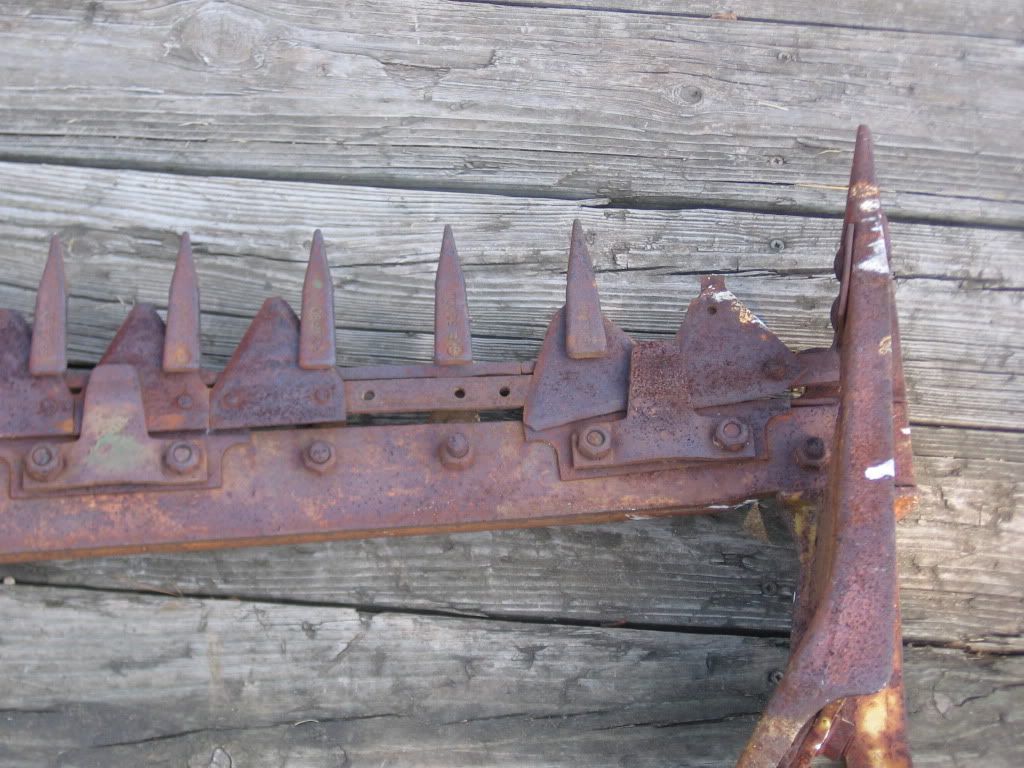 Check the cutter bar where it is bolted to the drive head.
Since you are looking at a 7' cutter bar, it will probably be OK.
The 9' cutter bar, because of the extra length, had a lot of stress where it was bolted to the head and was prone to break.
In the photo below notice a "new" 9' cutter bar replacement.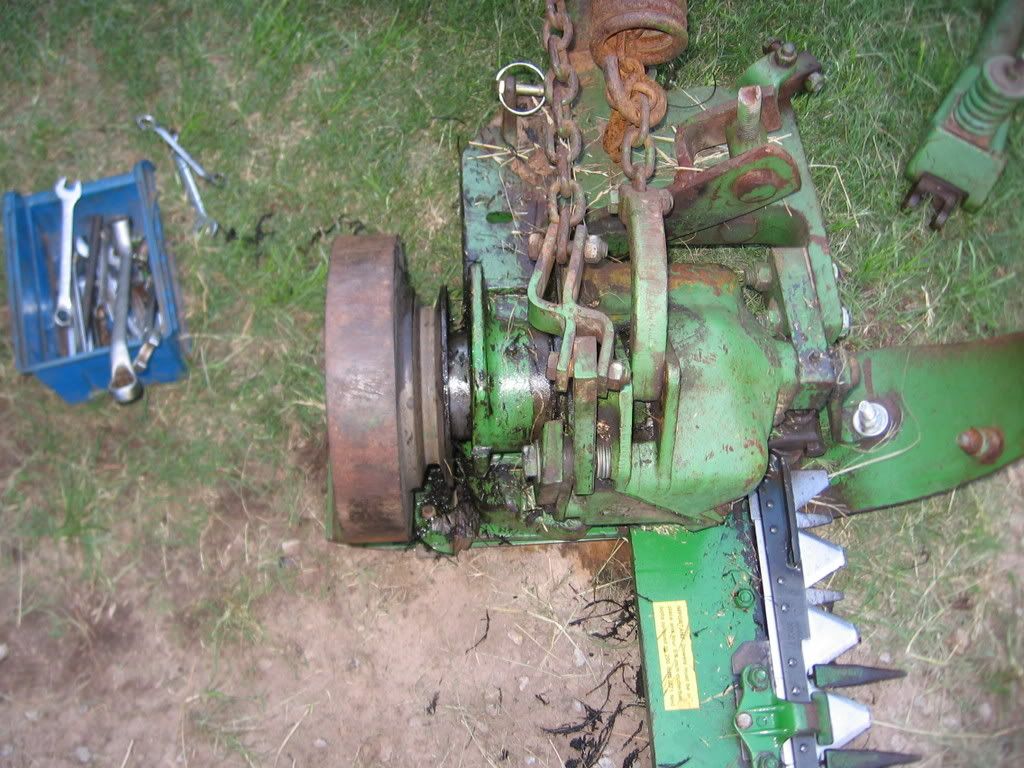 Seller told me it cost him $450 over 5 years ago.
The earlier model 350 had a yellow cutter bar.
The serial number on the early model started with the letter E; later models ended with the letter E.
Our 350 got us through some thick Coastal Bermuda last year with no problem behind "Big John" our '55 model 70 diesel.
Easy mowing with a 350 mower behind a 50hp tractor.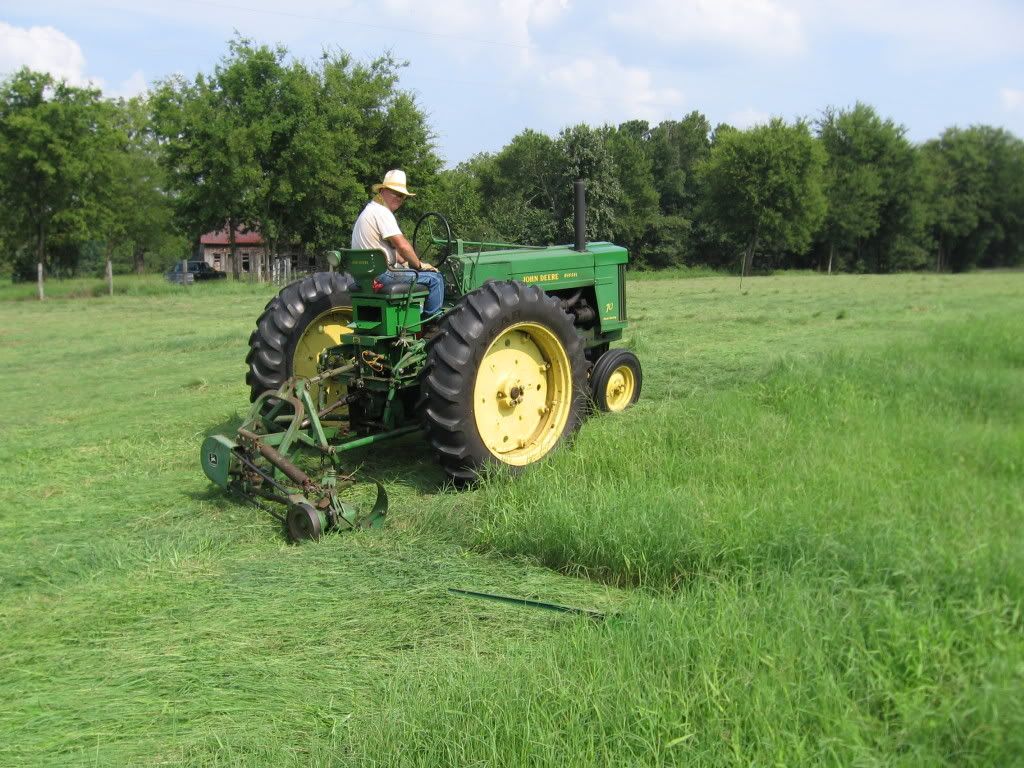 Price range varies: paid $600 for the two we bought in June; paid $750 for "Nelson" this month.
None of our three were "field ready".
Obviously "field" ready has a different meaning for everyone.
Hope this helps and sorry I didn't have a video of the 350 in operation.