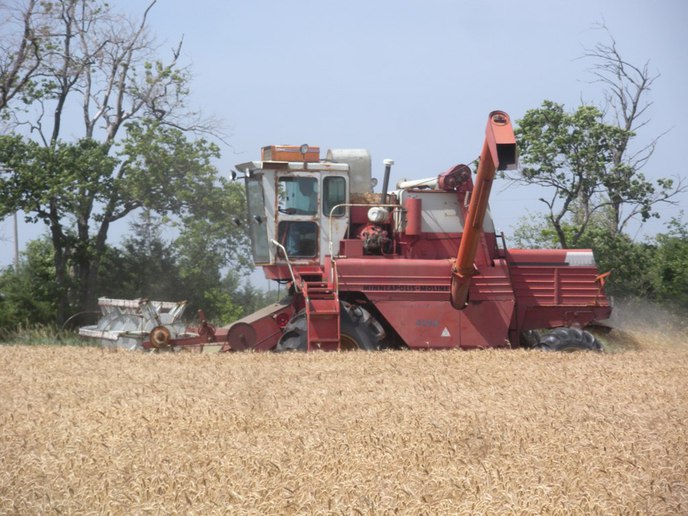 The K&O Steam & Gas Engine Club has made a commitment to pass it on. This will be the first year for this contest. Contestants don't have to be in 4H or Vo-Ag, this is open to any high school age youth.
K&O Memorial Youth Restoration Contest. Winfield Kansas Branch 11 E.D.G.E &T.A.
Any piece of Ag. related equipment (tractor, plow, binder, hit & miss engine, etc) and/or truck or car. Participant must be of high school age, but not older than 19 years of age.
Contest will take place at the City of Winfield Fair Grounds (West of Winfield on US 160 Hwy.) during the K&O's annual show on August 15 - 17, 2014. Participants must be checked in by 2:00 pm on Friday August 15th. Judging will start at 5:00 pm. Winners will be announced on Saturday August 16th before the Parade of Power.
Prize money will be awarded at the Saturday evening meal.
1st place - $500.00
2nd place - $300.00
3rd place - $100.00
Participant must be present to be awarded prize money.
Judging Criteria.
Documentation. 25 Points.
History of unit.
Pictures - Before, during and after.
Details of restoration - what all has been done?
Time spent - for each different stage.
Accounting records - expenses.
Interview. 25 Points.
Presentation of unit to judges.
Responses to questions.
Students speaking skills.
Mechanical Operation. 25 points.
Does this unit work correctly?
Is the unit adjusted correctly?
Workmanship. 25 Points.
Completeness of work performed on the restored unit.
Overall quality of the restoration.

For information contact.
Billy Metzinger -President
30158 21st rd
Arkansas City Ks. 67005
(620) 442-7246
(620) 442-9640 (fax)
E-mail - billymetzinger@yahoo.com
Gary Theurer - Vice President
977 S. West Rd.
Wellington Ks 67152
(620) 326-0876
This contest is open to all high school age students. Kansas, Oklahoma or where ever you are.
Show flyers mailed on request.