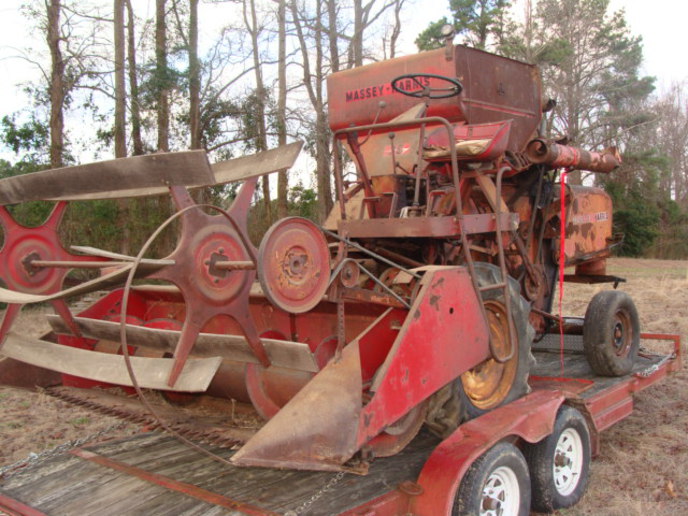 Finally got one!
I have wanted a 35 for years. Finally found one 3 hrs. from home advertised on YT. Got it home yesterday. It won't run right now but I don't think it will take much to get it to run. I have the big side shield for it, the tinwork is straight, and everything appears to be all there. I'm very excited to save this one!
It appears to be a '60 model. It has a Massey Ferguson serial number plate, MASSEY HARRIS on the sides and front, but a Massey Ferguson decal on the back. The ignition key is engraved MHF.
It's been under a shed, the internals look ok. My goal is to get it to run and then go from there.
Al