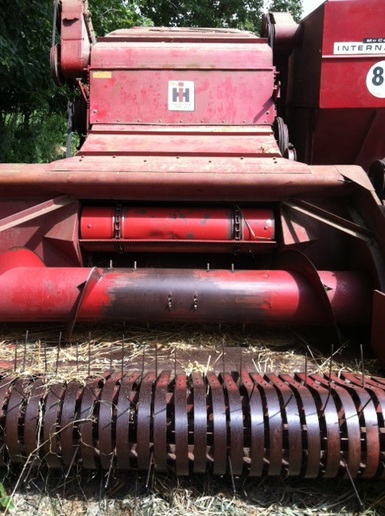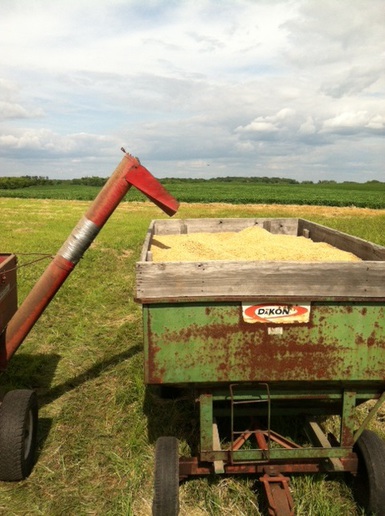 Looked at the feeder chain when I went back to the field yesterday, and the slats are running straight, so it doesn't appear that a chain jumped a link. Every time I shut the PTO off to unload, turn, etc., they appeared to be straight too. Not sure why they looked crooked in the pictures I took the day before when it was running. Maybe a chain jumped and corrected itself? It's a mystery. Will look into changing the chains before next year anyway.
Finished the 4 acres and pretty much filled the 150 bu. gravity box. Will be grinding it for the cows and finishing steers, mixing with ear corn.
Only had one big breakdown. Was finishing a sharp turn at the corner of the field with the PTO off. Flipped the PTO switch before I had finished the turn, and THUMP! Twisted off the 2nd U-joint on the front drive shaft. Took it off and ran home to look for something similar. Found that the front PTO shaft on the MF #12 baler is the same length and same spline size, so I put that one on and was back in business, only down for a 1/2 hour.
Sure is fun watching the #80 work, wish I had more combining to do. Next year I think I'm going to plant a 10 acre field of either straight oats or barley.