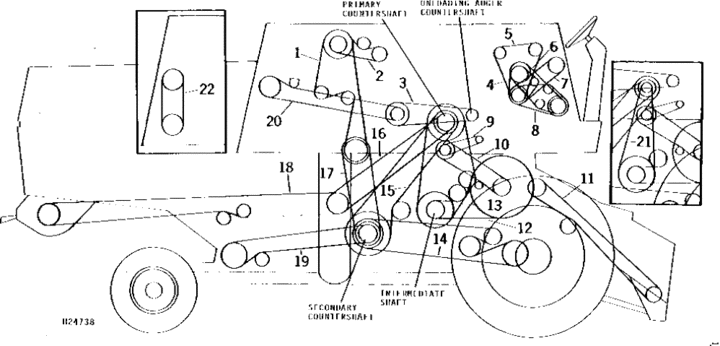 Check and see if the cylinder tack drive oring (# 9, part # H83078,in the picture, List $13.60)is still there. I would bet that it is broken. They only last a year or so.
They are driven off of the over beater on the right side of the combine. The over beater is driven by a small belt that is behind the main cylinder drive belt. The over beater has a small plastic pulley on it. Then above it is the cylinder tack drive. It has a smaller pulley on it. The belt/oring gets just stretched on with a half twist in it.
You can check to see if the tack/cable is good by spinning it with your finger. Some one watching in the cab will be able to see the cylinder tach bounce when you turn it by hand. This pulley goes the opposite rotation than the cylinder.