Jeff Ogden said:
(quoted from post at 15:07:33 10/02/13) Here is what I have and what is missing,I have a throttle cable but where does it hook to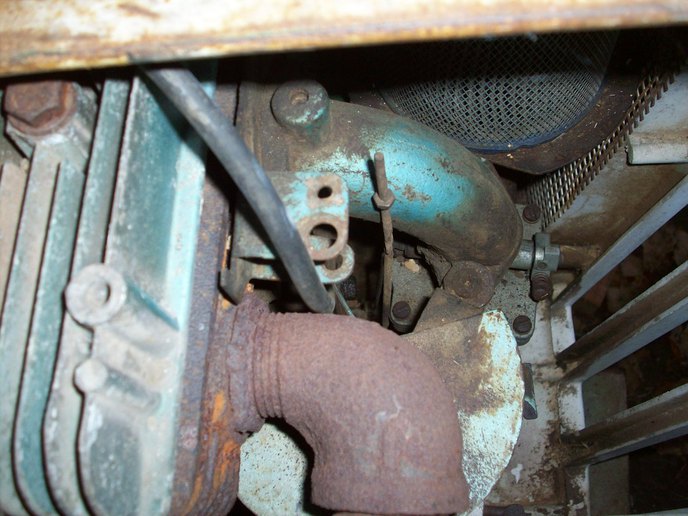 Jeff the the threaded rod( P/N 691761) goes into the aft (small) hole, a governor adjusting nut P/N 691584 screws on to the rod the nut has a hole thur it and the throttle cable comes up the larger hole and is bent 90 degrees and goes into the hole in the adjuster nut. There is a clip the holds the throttle cable in place, but the cable can be wired in place if you can't find a clip The Gilson G15 and the MW 14 - 16 hp engines used that type of throttle set up.
GB in MN
This post was edited by MNGB at 21:20:20 10/02/13.