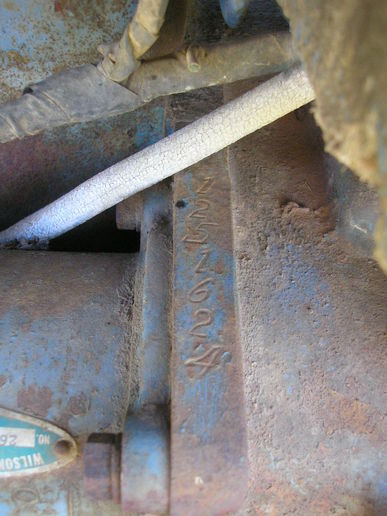 This is the serial number on one of mine.
The price you are considering may not be too bad, IF you can get just one reasonable project done with it, you could write it off. Hiring a contractor with a track excavator might cost just as much. I bought a similar rig, with many welds on it, with the same claims as to engine and starter. I paid about half as much. I switched starters and it ran OK drove it 10 miles home. Starters aren"t that bad of a deal. You probably need a new battery. Check to see if fluids are full and clean. Bad hoses are a possibility.
After a short while, I resold mine to someone else who needed to do a project. He got the new battery and starter with it for $200 more than I paid for it. Off course, he got to see it operate first.