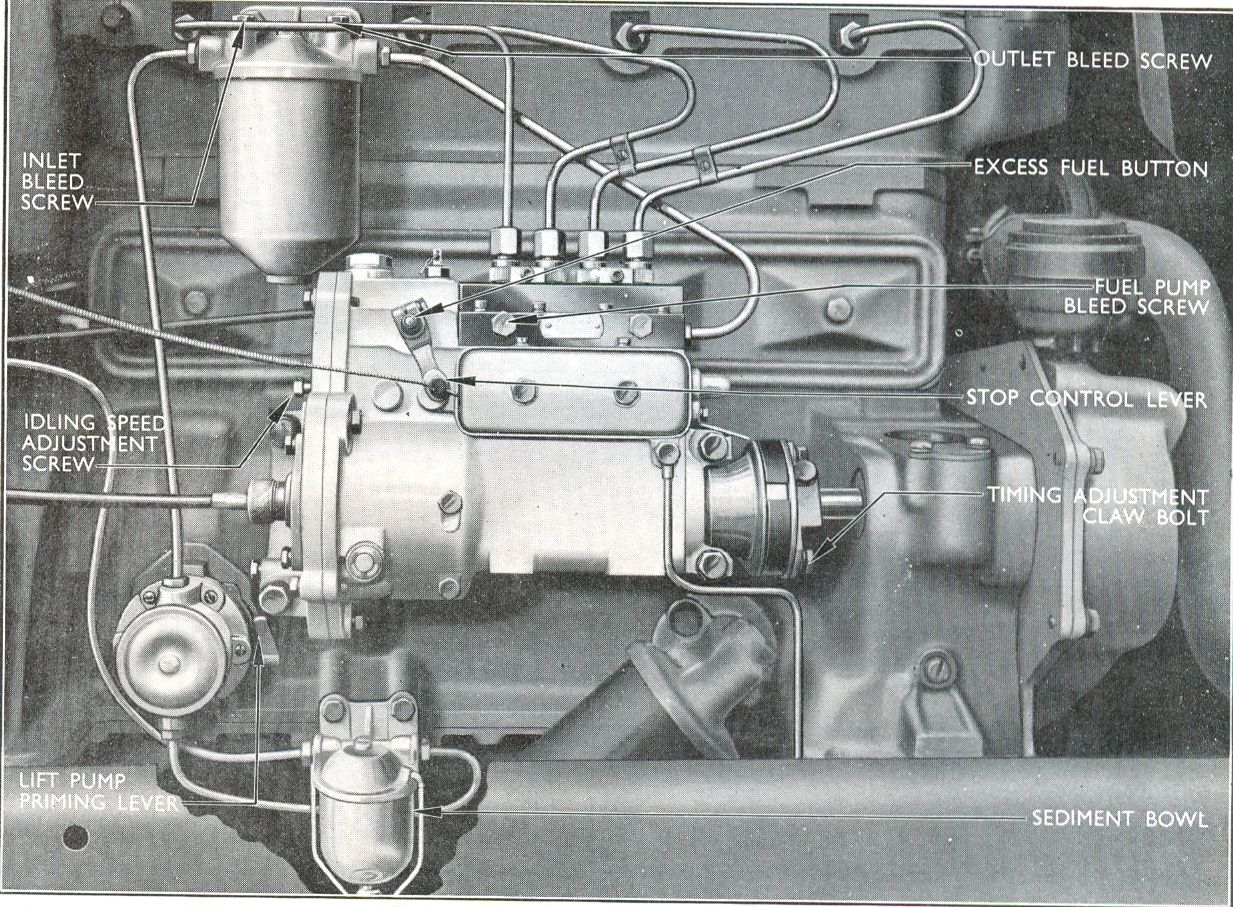 You have a Minimec pump. There are two bleed screws under the injector lines, open these and make sure you have air free diesel coming out of these when you operate the primer.
You do not have a fuel filter. This can be bad news.
The engine stop control,half hidden by the plastic fuel pipe should be forward to run, in the centre of the pivot is a button/shaft which is the excess fuel button. This can stick and cause non starting/low power. Move the lever forward and grip the shaft with a pair of pliers and gently pull this outwards. If it comes out, try to start again.
If it will run on ether, you have a fuel problem rather than a compression one. These tractors will run and start easily in a very worn state.
Get back to us again if this does not work.