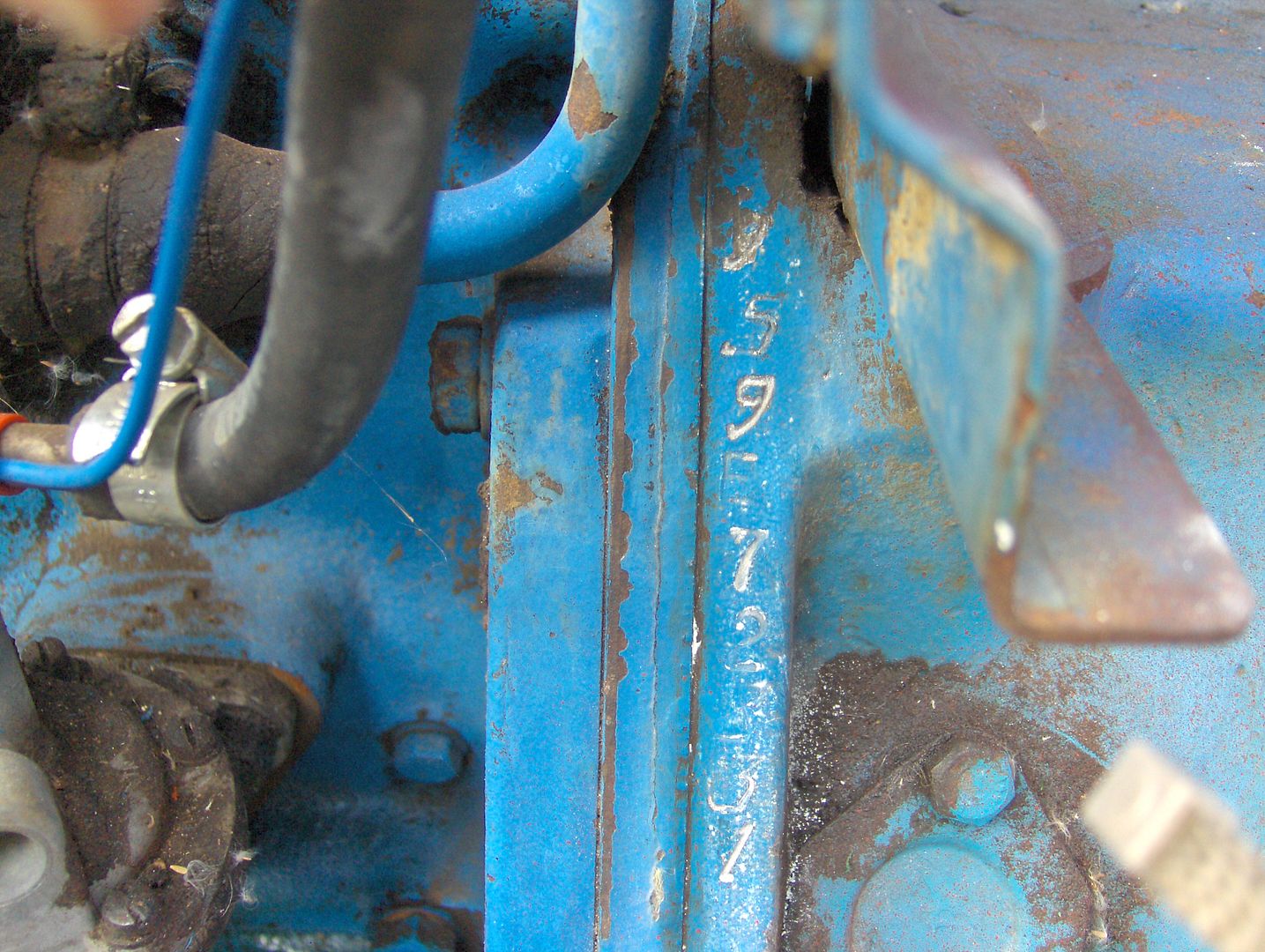 It is very interesting.
From that number, it seems they built around 5000 tractors between September and December yet only built 21,000 in the previous 9 months.
In September 1964 it was not just the end of model, the production line was removed from the Dagenham factory and sent to Ebro in Spain, the following year production started at the new factory at Basildon.
What shape are the numbers? Ford used a peculiar shape.
I wonder if the original dealer re-numbered it.