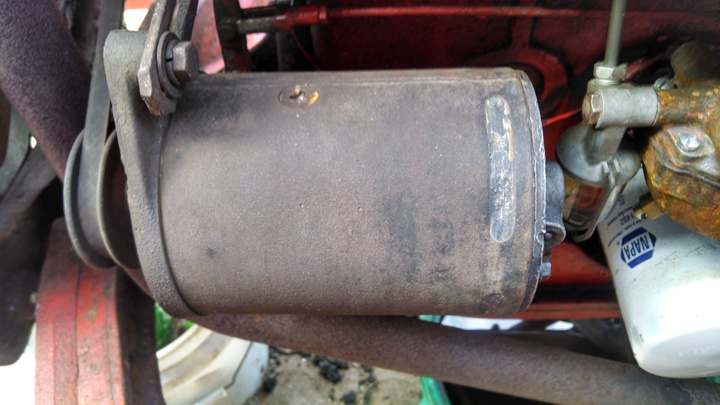 OK, I have a lot of big black bird (crow) to eat. Turns out y'all were right and using an analog meter DID give me a different answer.
1- measured voltage with engine running about 800 rpm: 6.2V across (fresh) battery terminals. 6.2 V at the arm and at the field terminals of the genny.
2- looped in an old inductive ammeter between bat and battery, full fielded it by jumping arm to field, got the ammeter pinned. (pinned negative, but I probably have the inductive ammeter on backwards). I didn't measure volts because I only had 2 hands and I didn't want to drop my nifty new Simpson 260.
Attached is a photo of the genny.