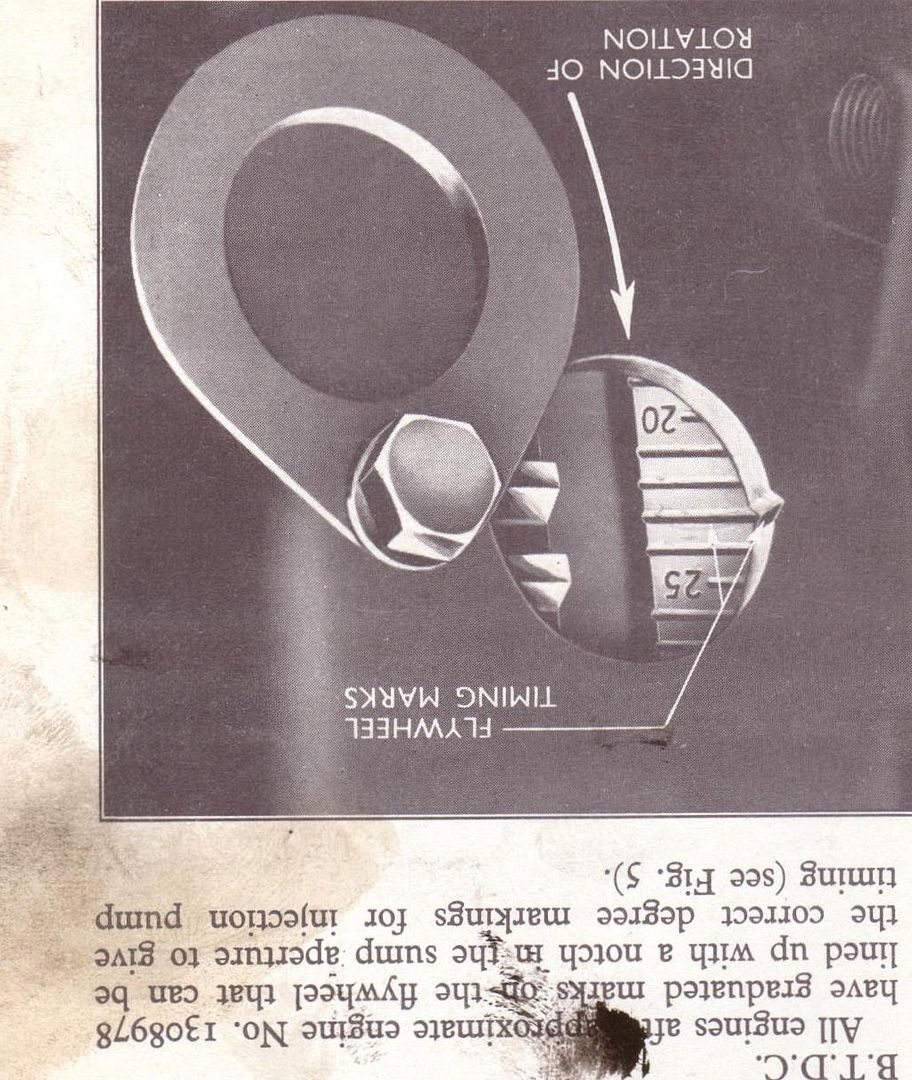 Sorry about the delay but my scanner went down.
Couple of questions, why do you think she needs re-timing? Are you having problems starting or running?
If the timing was way out she would not run at all and there are a number of other problems that are not timing related that show similar symptoms, head gasket for one.
Usually the clamp bolt is in the middle of the slots on the coupling but if the timing gears in the front have been replaced wrongly then that could give an offset coupling.
Here are the pictures. If you have no marks and the engine runs, I would move the coupling a little at a time to see if it runs better. If you move it too much you may burn out the pistons or cause other internal damage.