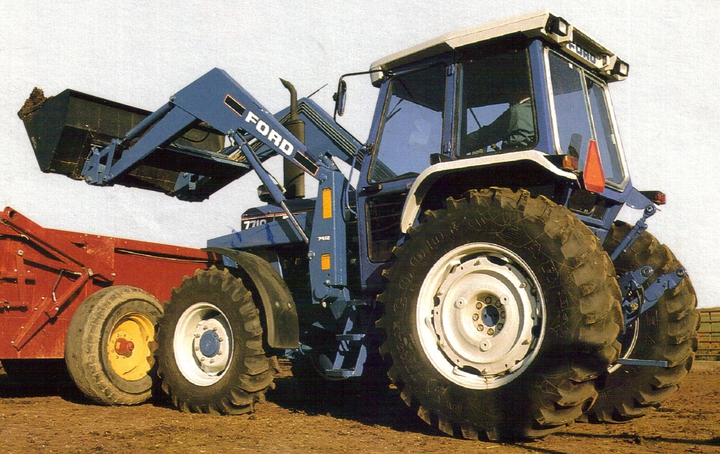 I have two generations of 74xx loader literature, both FNH and NH. Neither mention the 7410 HD, although I do see the 7410 HD in the NH parts catalog. I don't recall ever seeing any literature for it back in my dealer days.
I scanned a couple of pics from my loader literature. The picture is of a 7710 with the 7412 loader. The compatibility chart would indicate that the 7710, even a 4WD model, could be fitted with either loader, however as you said, the standard 7410 would be no match.
I once put a 7412 on a 7610 4WD (modified the brackets), and even that loader eventually tore itself up, although the oversized bucket we made for it likely didn't help.