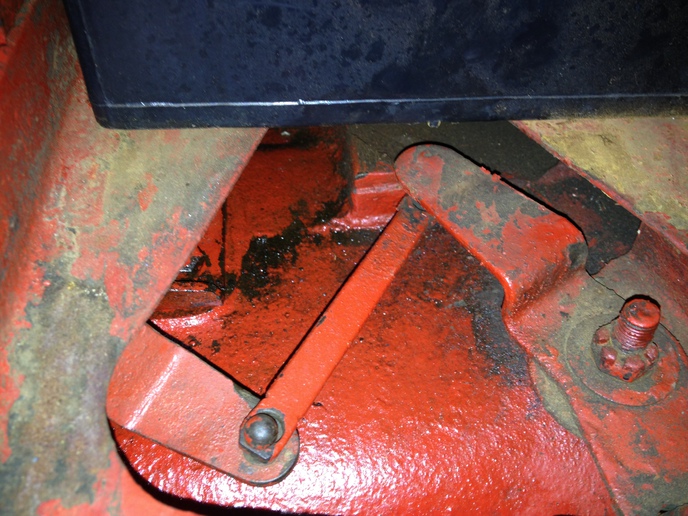 I took the entire cover with the three 5/16 screws off the side of the IP. Whoever designed that should be shot. Anyways I realized gas would pour out so I pinched the line. I've never worked on engines before but I take other things apart a lot so forgive my ignorance when it comes to tractors. Nothing seemed stuck although I messed with the levers up and down with the throttle and by hand for a bit. I put it back together and the engine started (yay!). I did not look for the "coffee grounds" you were mentioning. I did look at the post on it though and had read something similar before I asked this question.
So was this governor indeed stuck and I just didn't realize it? Do I still need to look for the coffee grounds or have I likely blown them clear and won't find them?
I believe I still have some sort of issue as the throttle has to be pushed forward with about 10-12 lbs of pressure to kill the engine. This is causing the bar shown in the picture to fall off. This is a fulcrum between the throttle bar? I doubt my terminology is correct but it is just put on with this little crappy metal clip and holds upside-down just waiting to fall off. Maybe this is to ensure you don't put too much pressure on the IP? Any ideas why this is happening? I checked that adjustment screw on the IP and it is not bottoming out before it gets hard to push.
Thank you for the help so far.