The ports labeled "IN" and "OUT" are on the transfer pump section of the IP.
Your no-start problem MAY be due, as the other posted stated, to a stuck metering valve, which is enclosed by the cover on the side of the pump where the valve mentioned in my picture is located. IF you decide to go that far into it, post back for some tips on getting the cover back on correctly.
Another cause could be a plugged return system. A Roosa pump will NOT inject fuel if the return is blocked, which can happen due to deterioration of the plastic governor damper ring.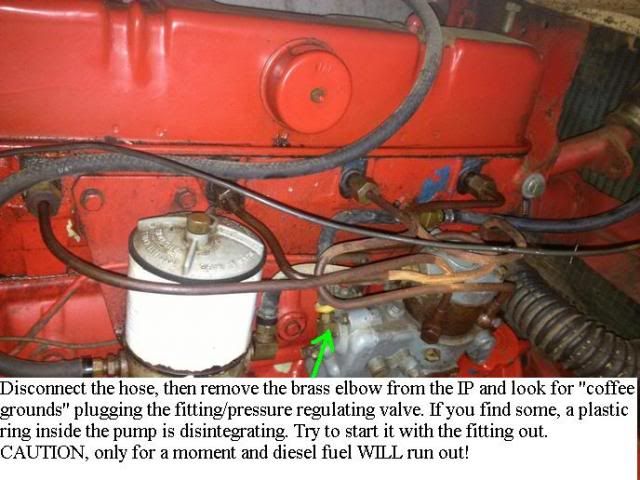 Below is a link to a recent post showing photos of a failed governor ring and it"s replacement.Oh, yeah, the "spark plugs" you are seeing are actually glow plugs to pre-heat the air in the intake manifold for cold starting.