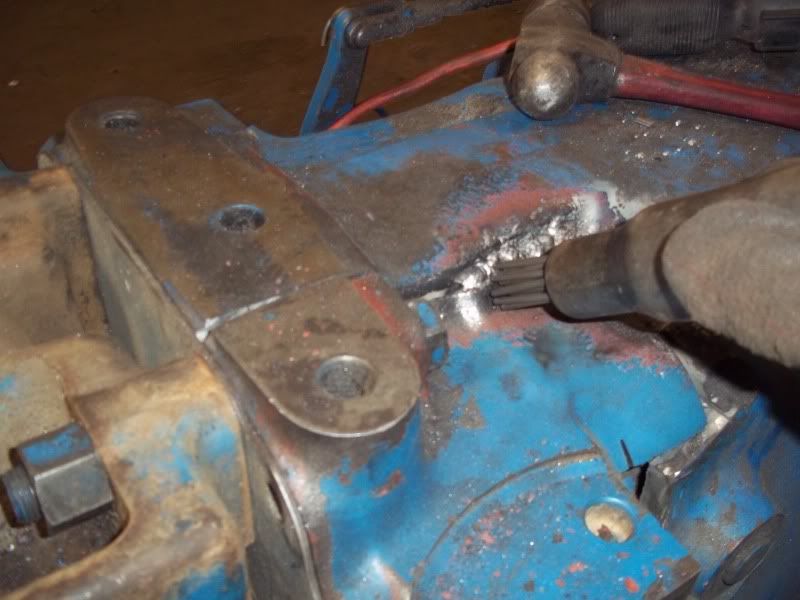 All 3 cyl blocks - gas and diesel -are the same where the pan bolts on. The only difference between any of them is the bore which wont affect your changeover.
Depending on how old your 3000 is your tranny may or may not be drilled to accept the two large bolts that bolt the rear end of the pan to the transmission. Those bolts in conjunction with the CI pan gave the tractor a lot more rigidity. If the CI pan is available I would still use it even if those holes are not drilled.
As for the PS cylinders:
The correct steering cylinders for a 3400 have a 5/8" rod and a 3000 have a 1/2" rod. The trouble you encounter on a changeover is the ball joints from a 1/2 rod will not fit onto a 5/8" rod and vice versa. AND the tapered hole in the tie rod where the ball joint connects is smaller on the 5/8 rod than on the 1/2" rod. Don't ask me why. The easiest way would be to buy the correct steering cyls if the seller doesn't want too much.
An alternative is to take the 3400 tie rods to a machine shop and have those holes reamed with a tapered reamer then use your original 3000 ball joints and cylinders.
The photos are of a CI pan bolted up to the tranny with those two big rear bolts. Mind you that the engine and tranny are upside down.