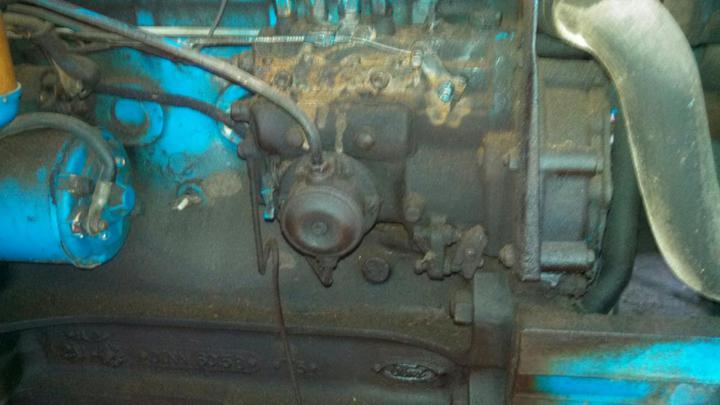 I have posted a photo of the type of injector pump that is on this tractor. I'm not entirely sure what kind of pump it is?
Anyway.....After getting the tractor up and running it seems as though it isn't leaking any more so there is nothing that needs to be done at this time.
I asked my dad where it was leaking from in the past. He said it was the long hose that goes straight down to just below the oil pan. It looks like this is an overflow line or something? He put a small screw in the bottom of it and now the gas doesn't leak out any more.
Thanks to all for their replies. I am going to use this site a lot more in the future because of the educated responses that I received.