So ahhh,
What are you doing for an air filter and why in heck would you change the original?
That would devalue it for me.
I sold two of them 1n 2012.
A very nice 3000 - gas, complete new engine, clutch, wiring, tach, paint. 8 sp lpto, rear tires 80%, fronts new. No remotes, no PS. Got $5K even for it. Had to deliver it 70 miles away.
Didn't advertise it but sold it to a fellow I met on another site.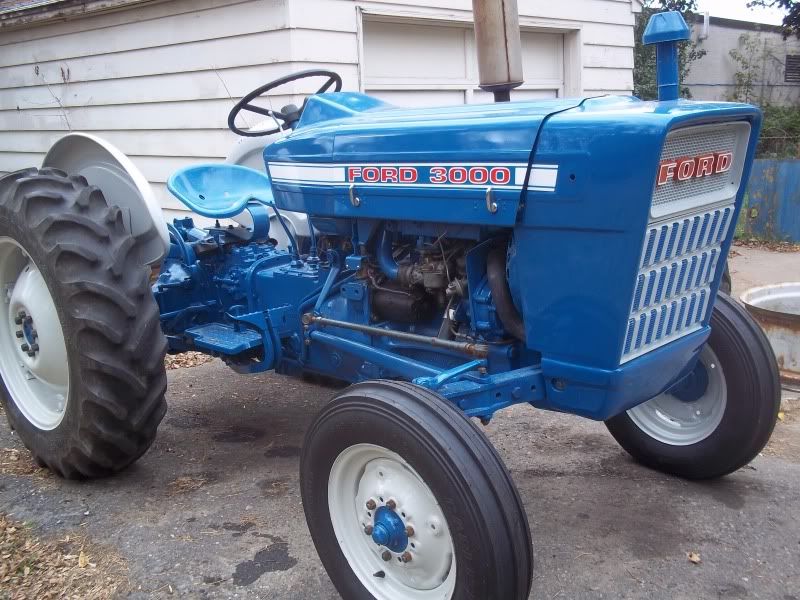 Second one was a 2000 that I built out of pieces this fall. New rings and bearings, clutch. Gas,
6 sp, trans pto, no ps, no remotes. Tires about 60%. Did have nice fenders on it and of course front wheels which this photo doesn't show.
Nice tin but as is - no new paint.
Sold that one on Craigslist for $3500 - my yard.
Yours is worth at least another $1K above what you are asking if it runs as well as it looks.
Rather than sell it with the holes in the hood maybe consider buying a Square D weather tight knock out plug.
I don't remember the size - 2 1/2"? 3?
Has a bar and a wing nut underneath that clamps it in place.
Looks nice.