The diverter valve is just a plate with one line for the front end loader.
Stopped by the Conroy Tractor (New Holland Dealership) in Mt. Pleasant, TX this morning and spoke with the owner Joel Conroy.
He showed me the system flow control on a similar tractor.
He said it should be marked and to turn it counter-clockwise to increase the speed.
This is how the system control flow was set.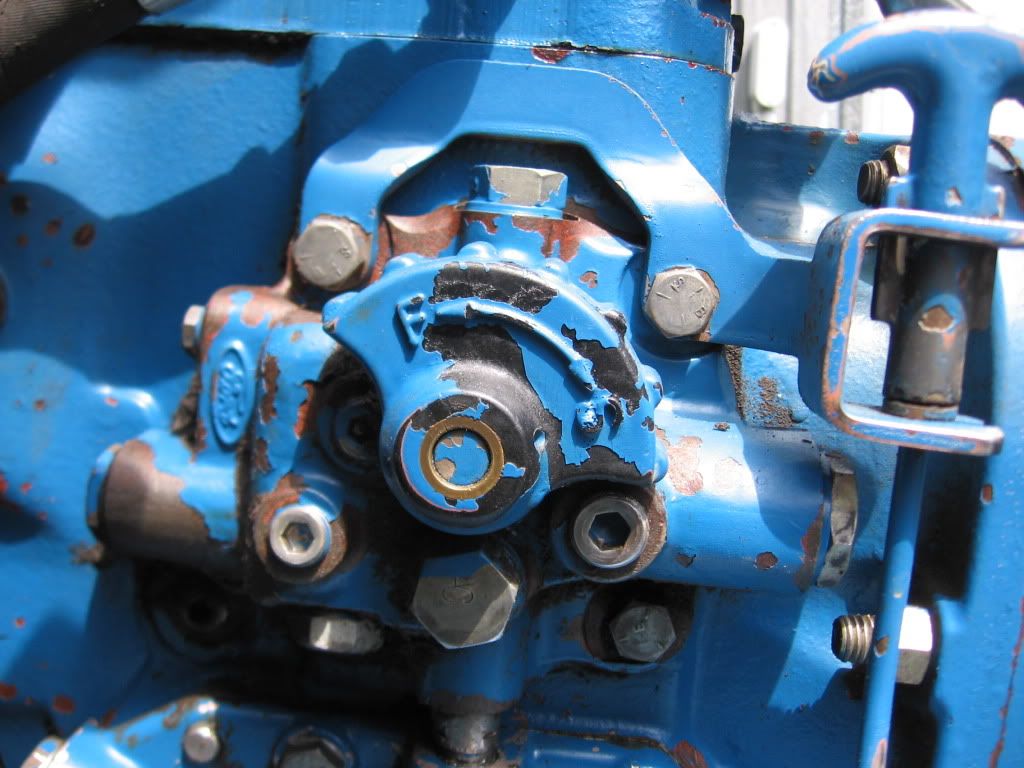 Turned it counter-clockwise to the new setting.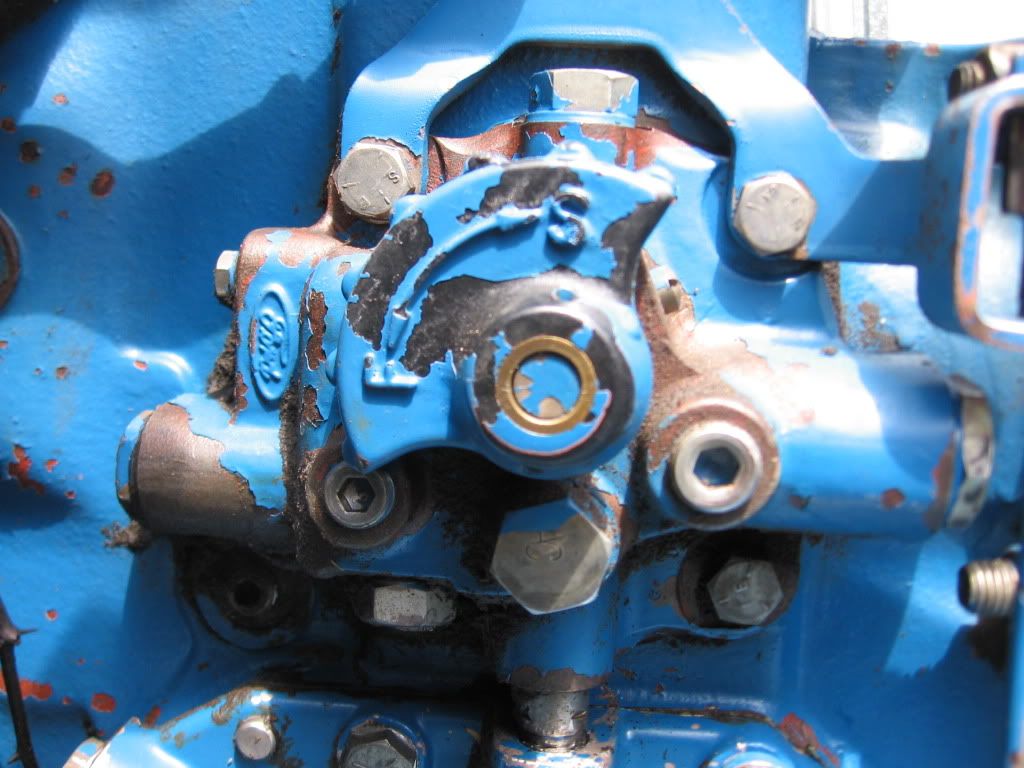 This increased the "speed" of both the front end loader and the 3 point lift.
Still do not have any down pressure on the front end loader.
Made arrangements with Mr. Conroy to bring the tractor in next week.
Thanks for you help; I certainly appreciate it.