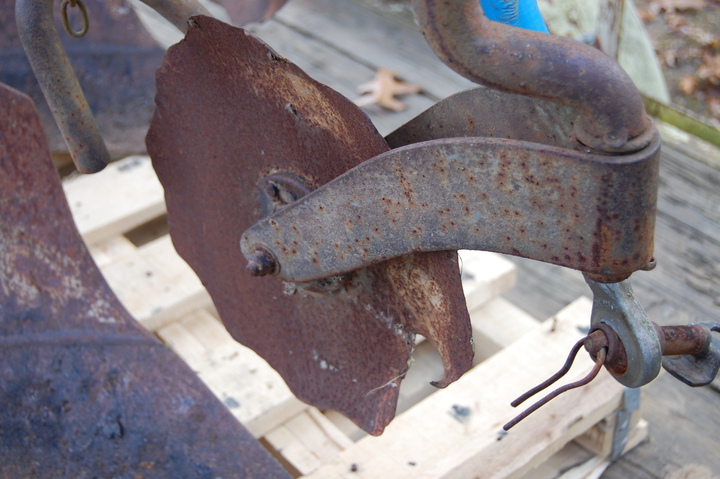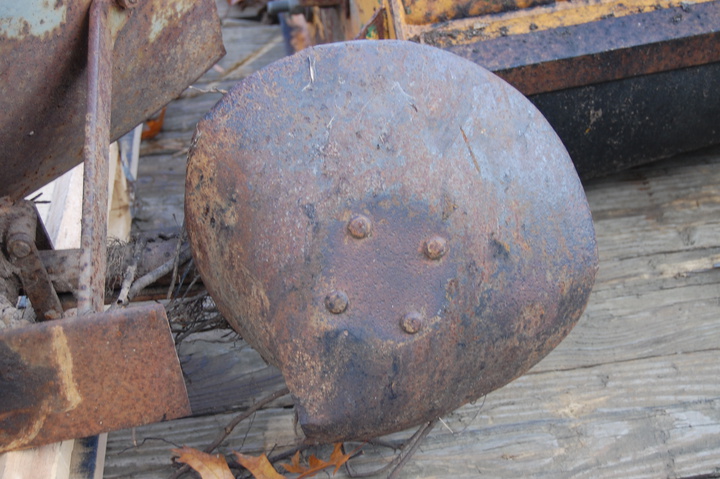 Time for another trip across the pond Sam. Bring your work clothes...heavy winter work clothes.
You can show me how to make this mower into a hedge trimmer! No hedges around here... so I'll have to move???? Hey this thing is bigger than a bread box, might need the 65 to power it, we'll see, when you get here...
Only one chunk of plow actually missing Sam, the rest is old fashioned mutilation... a poster child for leaving your coulters home while pl...oughing....