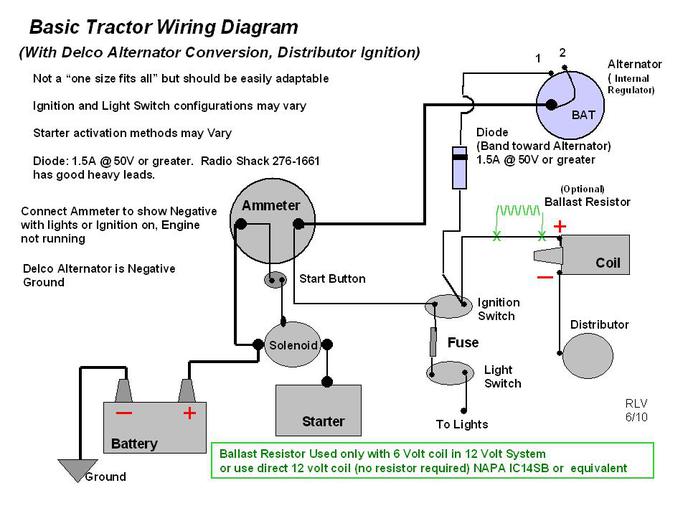 Unless specially modified modern alternators must be connected negative ground. It probably ran all those years with the alternator connected negative ground, then someone replaced the battery and installed it positive ground. That immediately wiped out diodes in the alternator and caused the burned wires.
The tractor was originally positive ground but can run either positive or negative if properly configured.
Have the alternator checked and be prepared to replace it. I would recommend 10 gauge wire from alternator to ammeter and from ammeter to battery connection at starter solenoid.
The diode is to insure that the engine turns off when switch is turned off.
Regulator not hooked up is probably left over from generator days. It can be removed or continue to just go along for the ride.