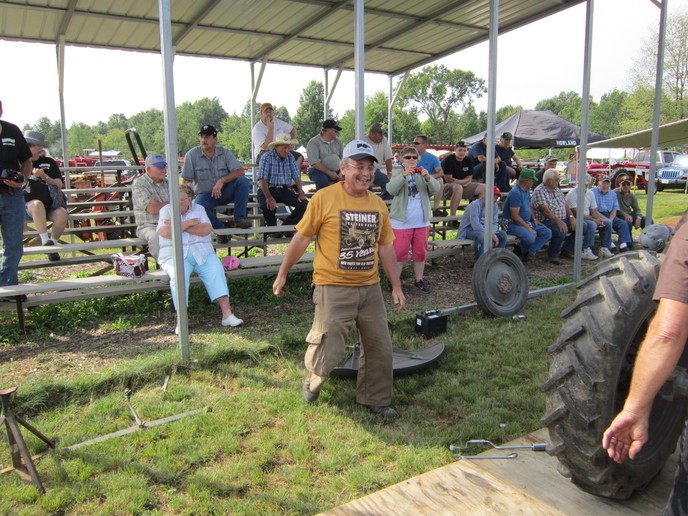 I was wondering about you Dan! You needed to introduce yourself around and hunt some of us trouble makers.... were you at the rebuild? That was about noon Saturday.... felt like it was from Friday night to Monday afternoon.... much more work than it looks, when you are in a rush...
We are much the wiser now... wait till next time... 9 minutes 35 seconds flat.... me and Mickey got a few tricks up our sleeves for next time.... you didn't stay for the dinner and meeting? Santa better get you a membership for Christmas.... who did you run into? Any of us lurkers at all??? I got to do something with an 60's Oldsmobile we left in the barn in the northcountry, so I might run into you sooner than ya think.... business trip ...sorta...
This little ball of muscle, energy.... and sweat, was me.....