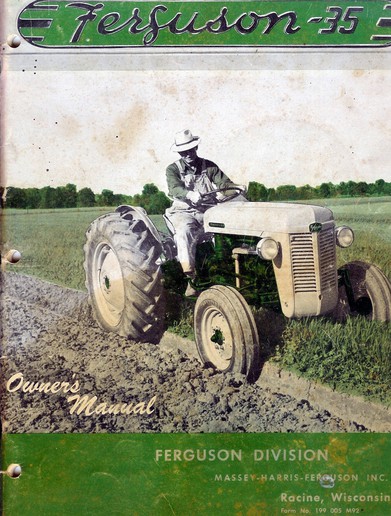 you might be right on the bumper.
our next door neighbor bought the tractor new in 1957, we bought it in 1960 from him and have had it ever since.
so the bumper was not changed by my father or me.
The Ferguson dealer could have had these front bumpers and just installed them until he ran out.
The owners manual we received with the tractor is for a 1956 model (early) as it shows the tractor plowing on the front cover, painted cream and green.
That was the (early 1956 color scheme) as I have been told.
The tractor on the front cover does not have a front bumper either.
Guess no one liked front bumpers or ever planned to back a 4 wheel wagon.