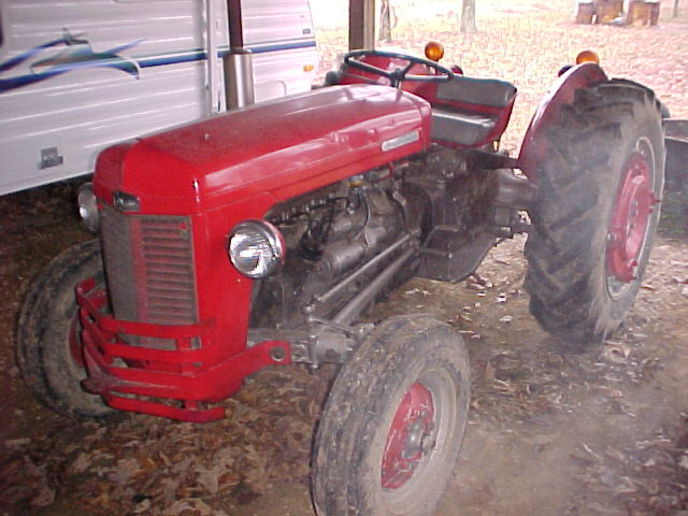 looks great, you did a good job.
if you are going to use it much I would get a chin guard for it.
this is a picture of my 1957 to-35, this is the style front bumper it had in 1957, I guess yours would have had the same type front bumper.
yes, I painted it red as all the neighbors thought it was some type old case tractor painted cream color.
I might paint it back cream someday, who knows, that would be a lot of work.