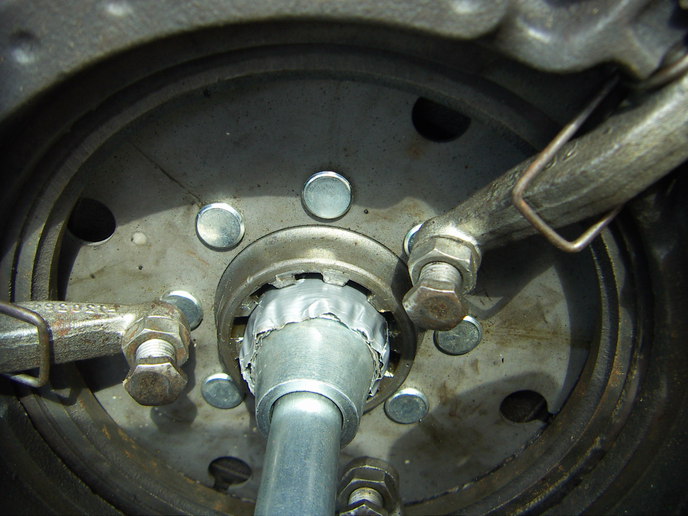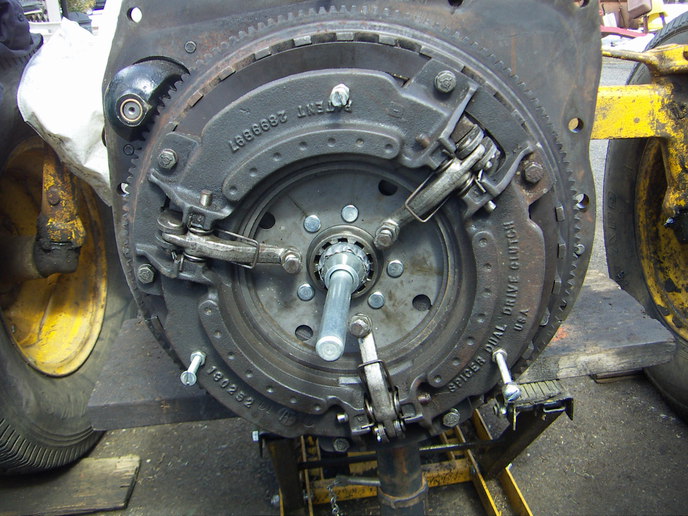 Bloody ozzie ingenuity is neck in neck with yankee ingenuity that's fer bloody sure! Red Green would be proud!
The duct tape even has enough 'give' to fall into and get cut by the splines of the outer plate... the last couple clutches I did went together with a third hand... someone turning the starter over as you are jimmying the jack, seems like hot rod hackery, but gosh, a pilot bearing the size of a dime, two sets of splines, almost impossible to line both up on plates AND shafts... you could fight these things for 3 days and still lose... I did!
As far as an inner first/one plate job, but would still need the handyman's secret weapon is a.. ??? '1936-2005 Chevy/GMC clutch pilot tool'....???? $3 plastic thing... sometimes free in a clutch kit... probably $4 in Canada.....