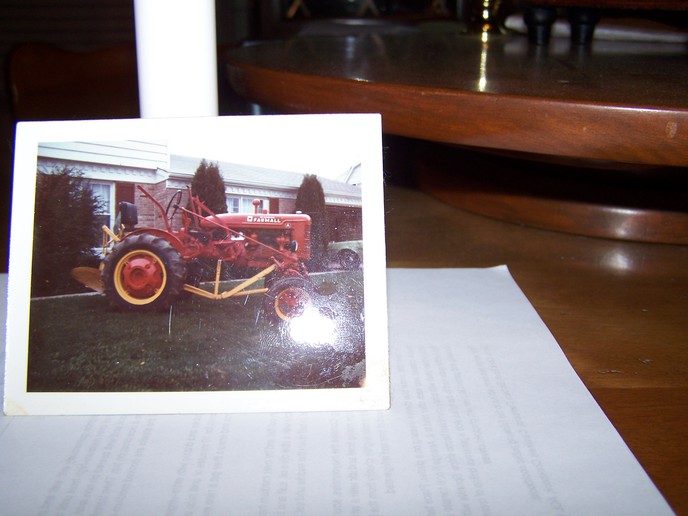 I bought this Farmall A 1975 and it was in sad shape. The engine was stuck and just about everything had to be replaced like the rims, tires, fenders, wiring, steering wheel, and seat.
It came with the 16-inch moldboard plow. The brackets were installed on the plow. I had it sand blasted and it made the plow mounting easier
having the brackets installed on the plow. I paid $100.00 for the tractor and plow. It did a fine job plowing. Here's a picture with the plow installed. I had just finished plowing the garden and we only had a Polaroid camera back then. Hal
PS: The lifting lever and the tilting lever were installed on the tractor for raising and tilting the plow point.