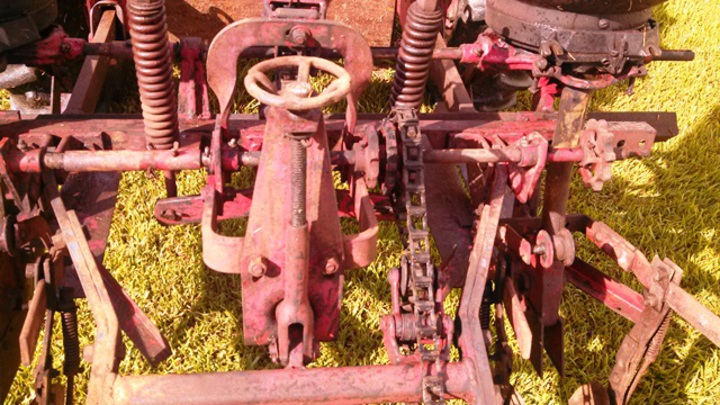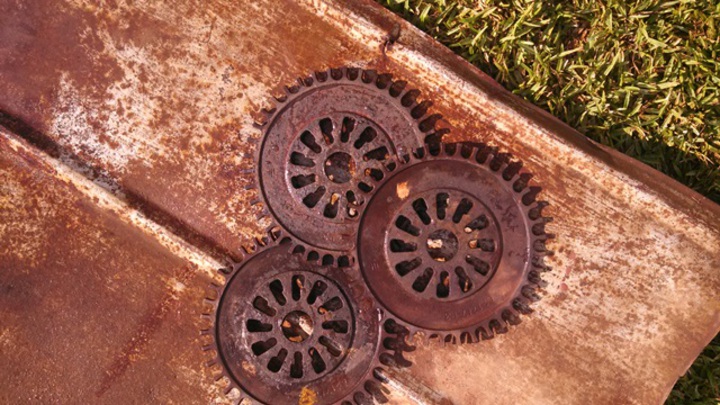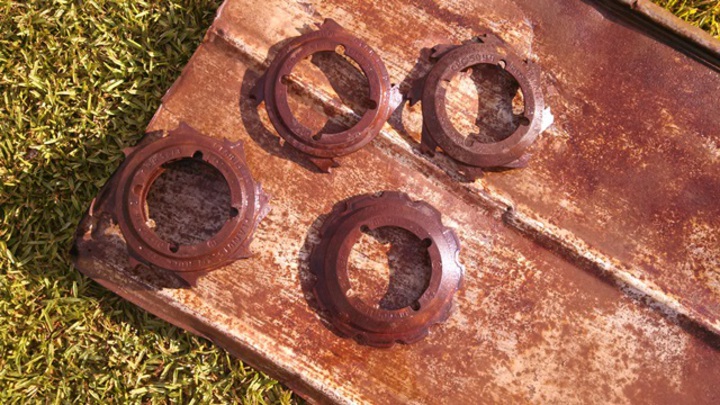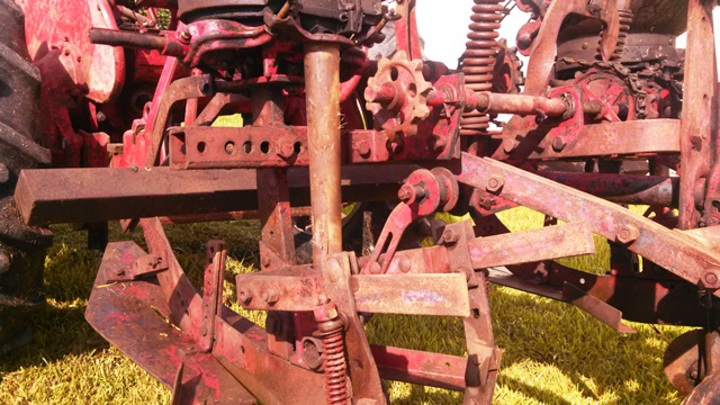 This is NOT 2 independent planter units on a tool bar. It is 2 planter hoppers driven by the press wheel, through an exposed transmission.
Both the left and right planter units can be adjusted for row width through a series of holes in the mounting bars.
My guess is you adjust the depth of planting by the turn-wheel seen from the rear, that threads into 520469R1, the female part of this assembly.
There are 2 plates in the planters now, don't know the part number on them. I also have (3) plates 62717R3 that look like the same plate design (I don't know what seeds they are designed for), These plates are very flat.
I also have these planter plates, but I don't know if they fit this planter :
(3) CPB Peanuts In Hull
(1) R7036 Spanish Shelled Peanuts
(1) CPC5133 Small Corn
(1) CPC5044 Small Corn
These plates are very cupped, maybe 1 1/2 inch ?