This one wasn't stuck after 15-20 years(previous owner suffered alzheimers). We rescued her, cleaned her up and painted. This was an $850 tractor. I added the wide front I desired, similar to the one you show.
This tractor is very healthy! You just won't know until you check it out. Tires are a big ticket item.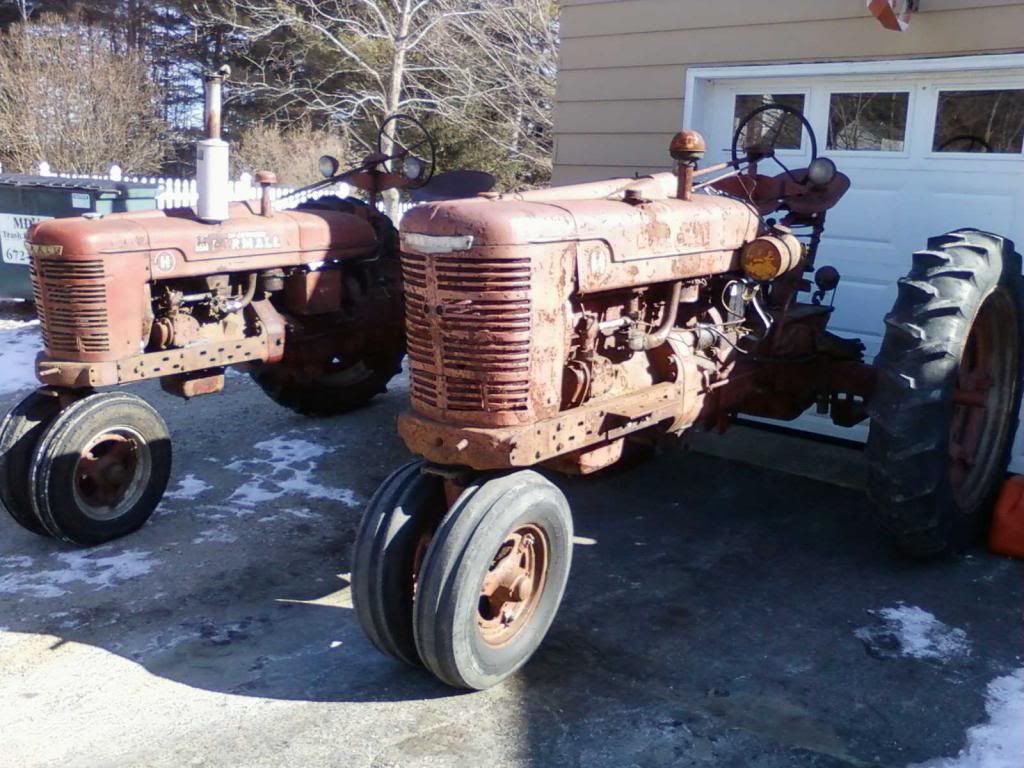 You can buy a pretty painted tractor that has a weak motor or bad trans too. Get the tractor as cheap as possible, but scrap $ is not always the answer. I desire that style of wide front. Mine is a Speeco.
Stumpy