Here are some pics from my Christmas project. The 1950 H is one that my grandpa had used, and I got it from the woods after being totally gone to seed. It even had a tree fall on it in the past. So, overall it was a huge saga to bring back to life. The original transmission and rear end was shot and rusted to pieces. We originally put together another rear end from a parts tractor, but it wasn't too great. So with almost all new bearings, etc...we built one. Long story short, because we didn't get the ring and pinion meshed correctly and didn't put in the $75 input bearing, it howled like a banshee going down the road. I was so frustrated after three years that I just painted it up and said good enough. Well, it just gnawed on me the past couple of years so, when I found another donor H this last summer and saw that it had a great rear end and tranny, I hatched the plan. I got it all cleaned out and stripped and painted last summer. So, last Saturday and today we did the swap. Here are a bunch of photos to see how we did it.
Step 1...Remove the stuff in the way!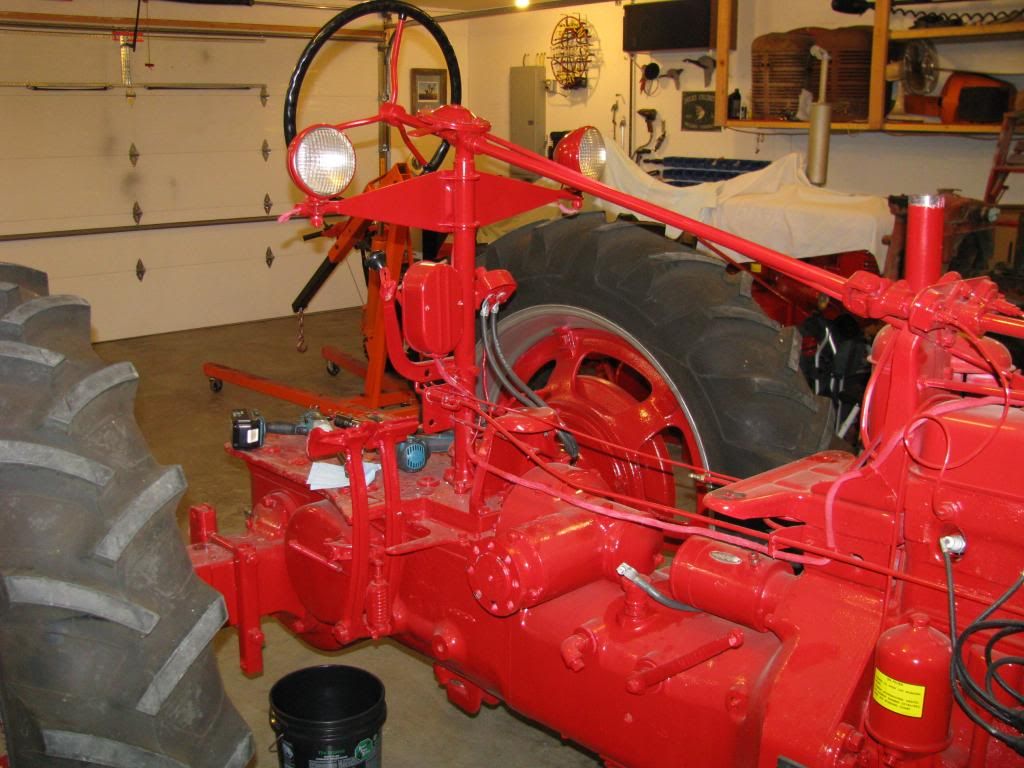 Step 2...get the pieces somewhere safe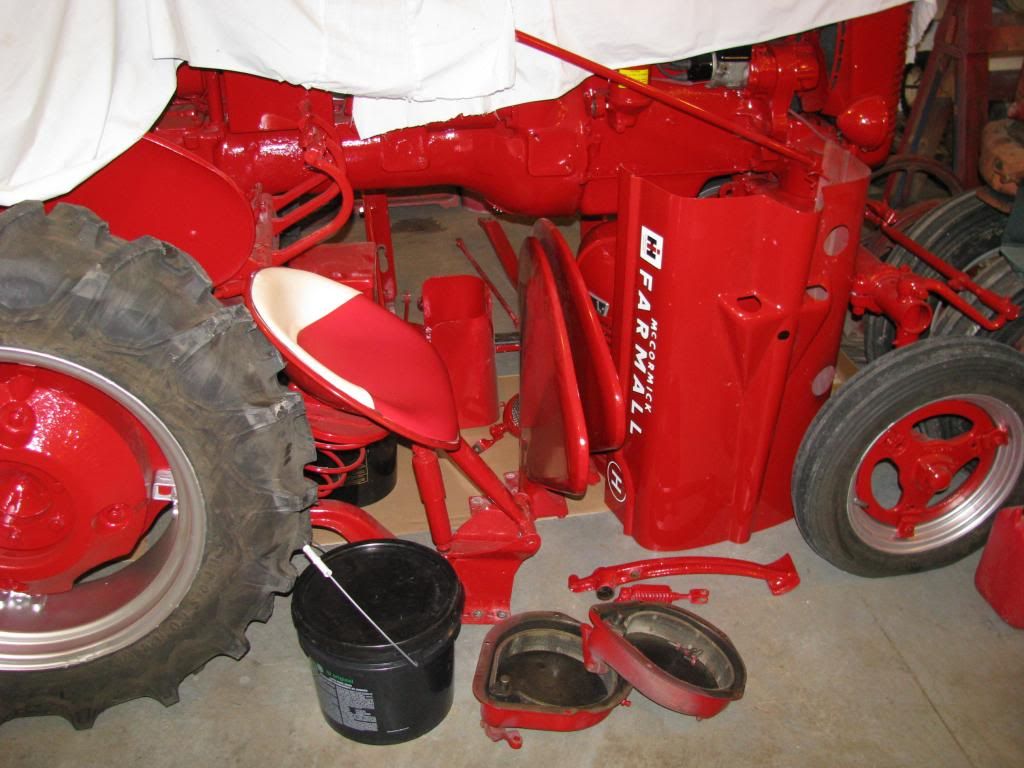 Remove everything that isn't a rear end...notice the splitting stand I built for this day...it worked great to stabilize it all.
Putting it back together...now which way do those gears go?

Oh, yeah, that is how they look!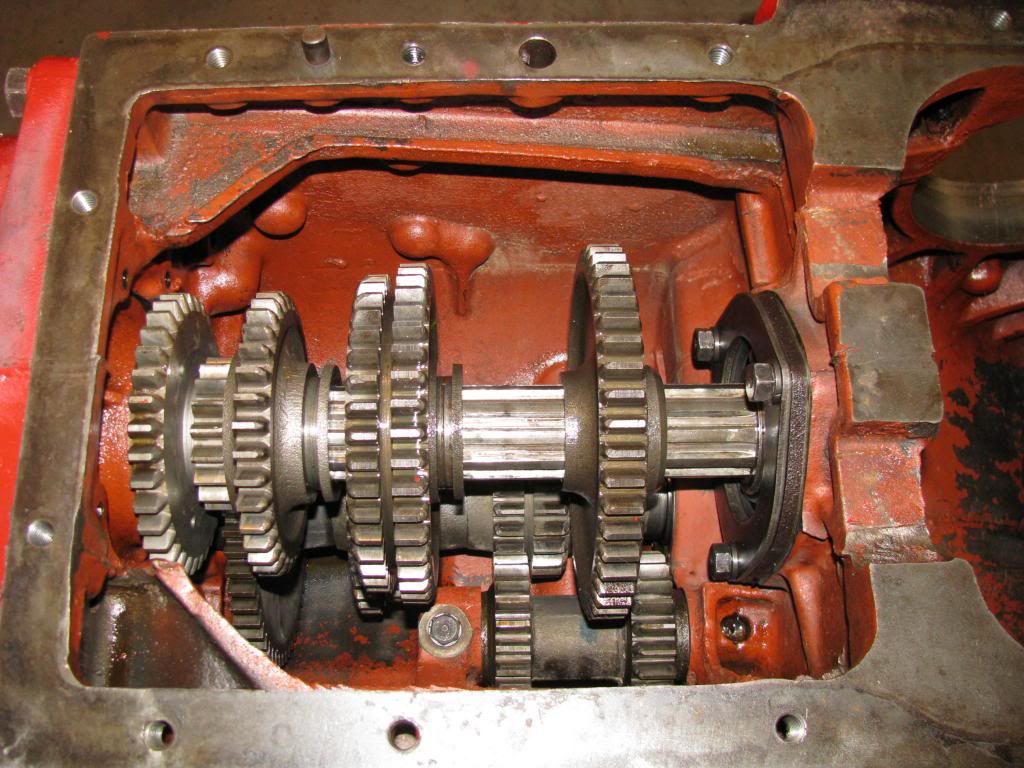 Going Back together...notice the bolt heads with no paint on them!!! Darn!!!

Now, replace the radiator that was leaking too!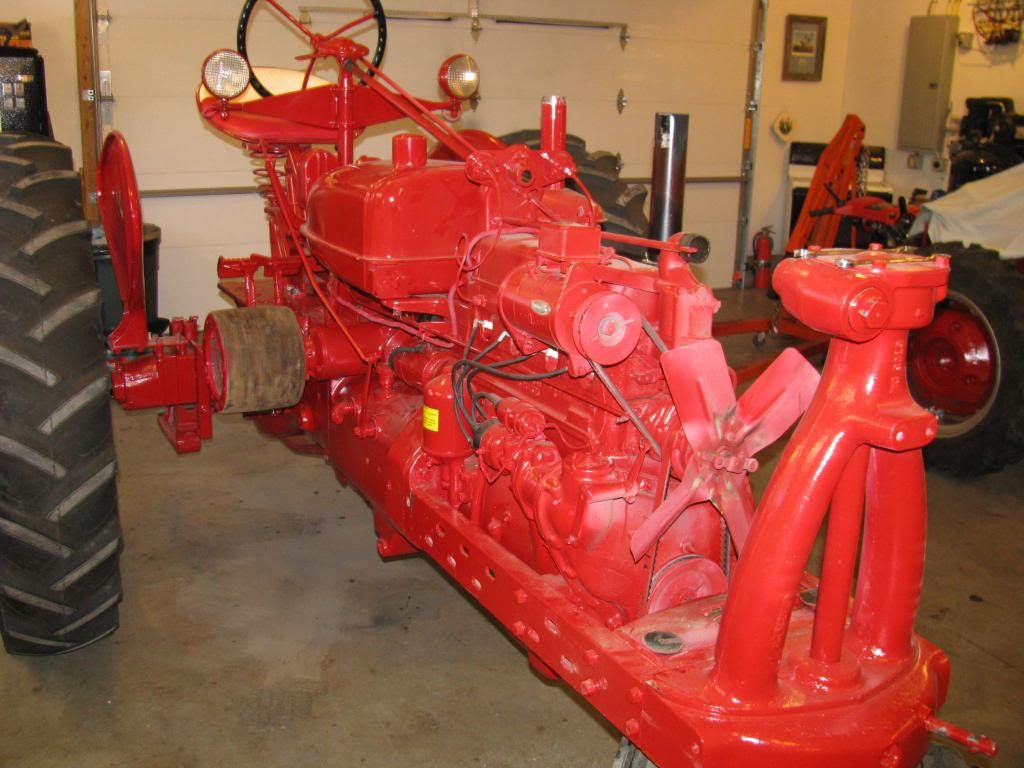 Now it is ready for a test drive!

The test drive was awesome! No more radiator leaks, no howling in the rear end and other than chipped paint from the process, it is as good as new and I am happy with it! The temp was 5 below zero when I went for a drive...the wind chill was the only disappointment! Thanks to my dad, Wayne and my son Michael for their help! It went pretty smoothly!
Merry Christmas to you all!
Mark