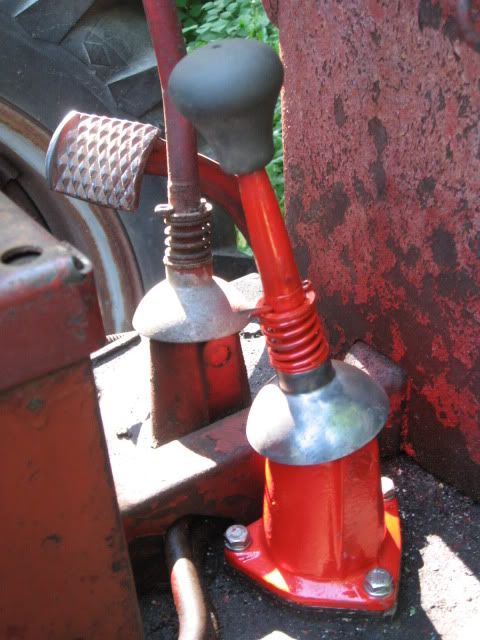 Another shot.
I've wondered why nobody in the last four years has never asked me about the smaller shifter. Alot of people have seen that tractor in person. I sometimes think that collectors go to shows for only the social aspects. OTOH, that tractor has two Electralls so maybe the shifter goes unnoticed. Been thinking about four Electralls. The last two would run off the LPTO driven gear at the bottom of the center section.
I had an extra shifter. I figured someday I would use it to shift something. I have been thinking about an axle locker using a heavy jackshaft and two gears connecting the bull gears. One pinion gear would slide on splines, the other would be fixed. It could also run a hydraulic valve.
Someone mentioned the swing over traction aids. They do draw alot of attention. They are on a different 400. They were made in Canada. I have never seen another pair.